Koesio is now an integral part of Fairways, Finance Active's Financial Corporate Solution and becomes Fairways Guarantees!
What does that mean for Koesio? First things first, and the most obvious one, Koesio has a new name, "Fairways Guarantees". Next? Fairways Guarantees adopts a new look and feel. We are quite happy with the result and hope that you will like it as much as we do. As usual, let us know what your think of the new version using the feedback dialog.
Of course, we didn't make those changes just for cosmetic reasons. Not only does this new design aims at improving your user experience but, by adopting a unified layout and reusing the same concepts throughout all our corporate solutions (Debt, Fx and Guarantees), we are also lowering the learning curve. Last but not least, our technical team is now able to spend less time on our interfaces and more time on developing new features (and thus bringing you more development over a shorter period of time).
Those changes are just a first step and will allow for an even better integration of our different solutions (single-sign-on, cross-use of our debt, fx and guarantee solutions…). We have a lot in stock for the future and this is just the beginning!
You can find below a few screenshots of the new version that we will be deployed on Wednesday evening. However, keep in mind that while everything changes, all the features you like in Koesio are still there!
The new login form for those of you not logging in directly from Finance Active's website: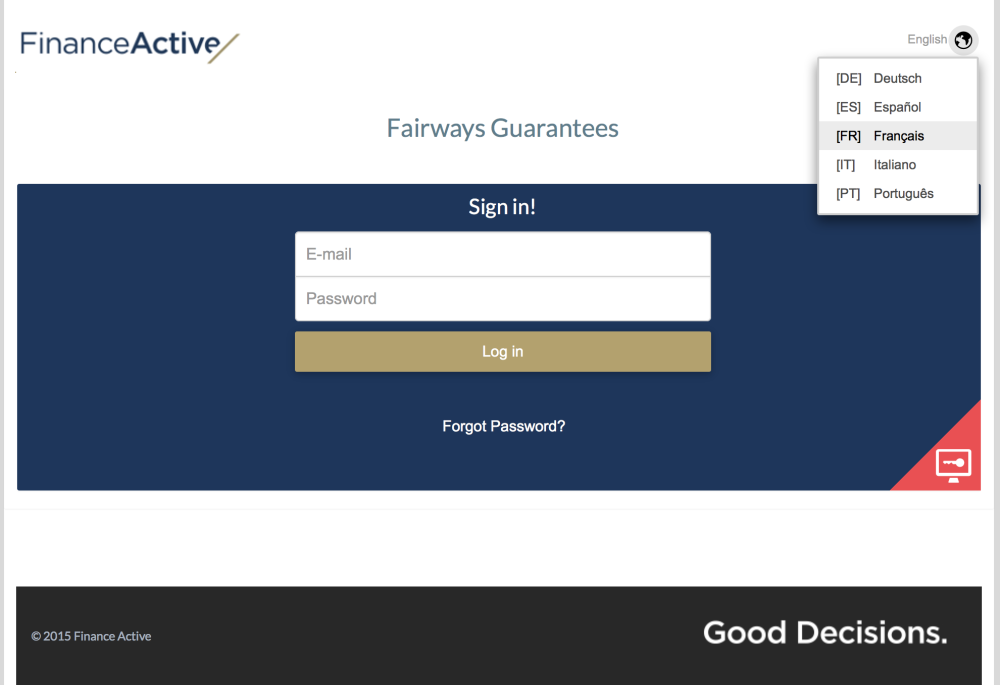 More space for content and, yes, we now use a more corporate-focused blue, instead of our historical green!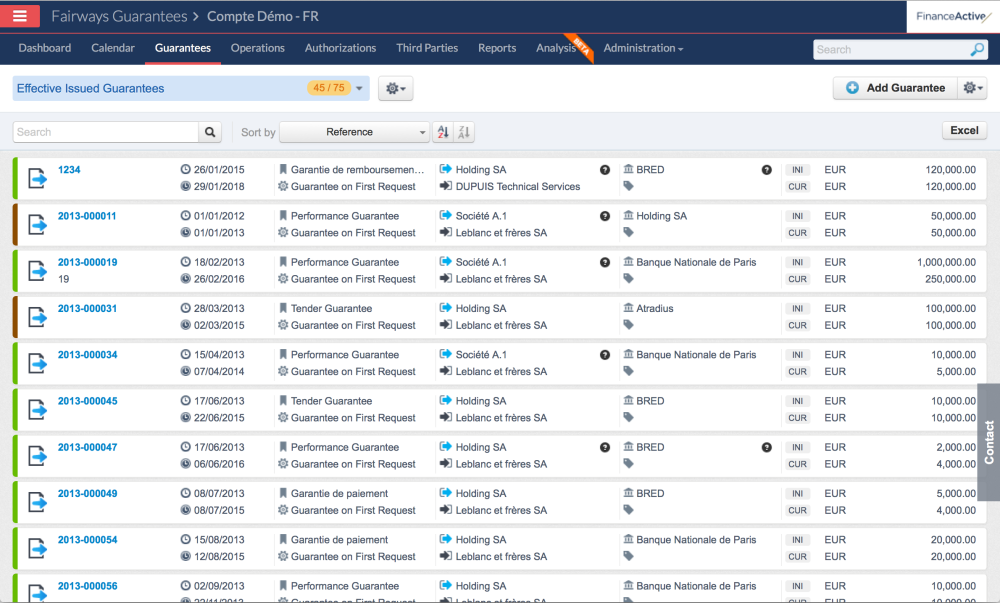 The account menu (preferences, feedback, logout…) is available from the top left icon and hoovers over the displayed information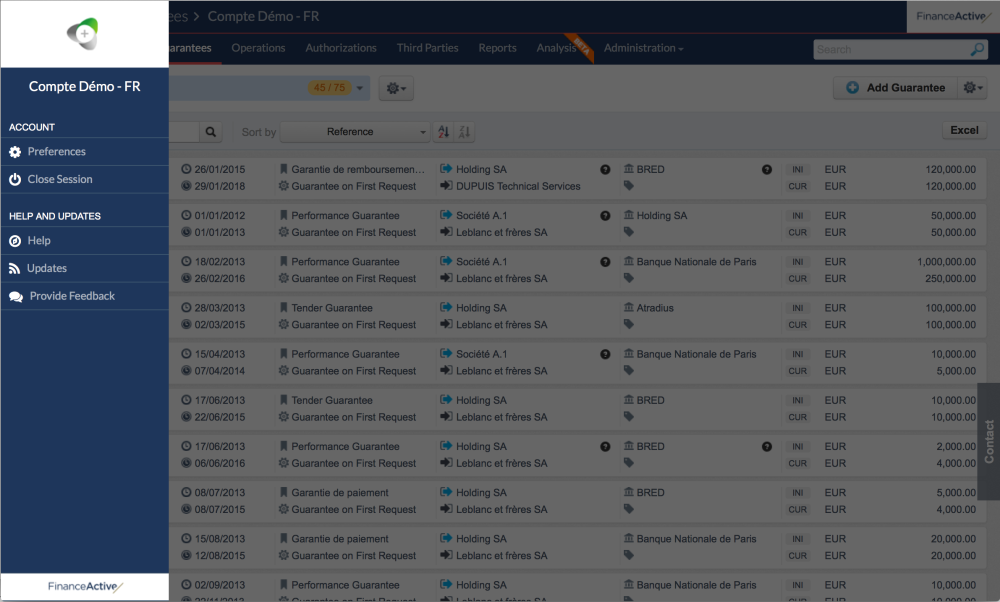 The URLs (Internet addresses) that you are using today will keep working for the foreseeable future, so you don't need to worry about that either! Should you have any issue with the new version, please contact your consultant and/or our support.