The Calendar application in Fairways Debt provides a view of all transaction events in a given portfolio.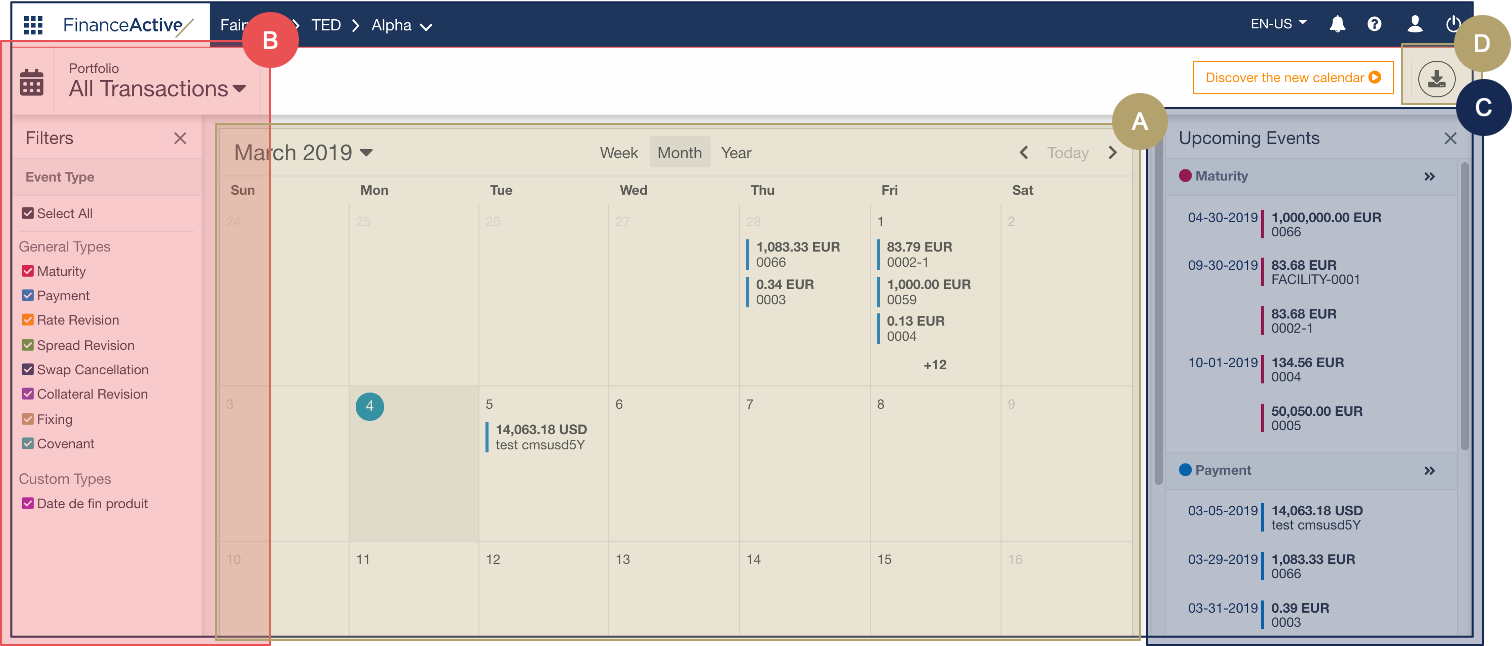 #

Item

Description

A

View

Different views of the calendar.

When the Year view is selected, click the date to display the Events preview:

B

Filters

Refine events using event types and filters.

C

Upcoming Events

Upcoming event dates by event type.

D

Excel Export

Export data to Excel.
Related Documentation