You are adding a comment or a guarantee and you would like your colleagues to be notified? Koesio can do it for you! You just have to select the names of the colleagues you want to notify at the bottom of the comment form and within a few seconds they will receive an email with the content of your comment. You can see below a screenshot of this feature in action.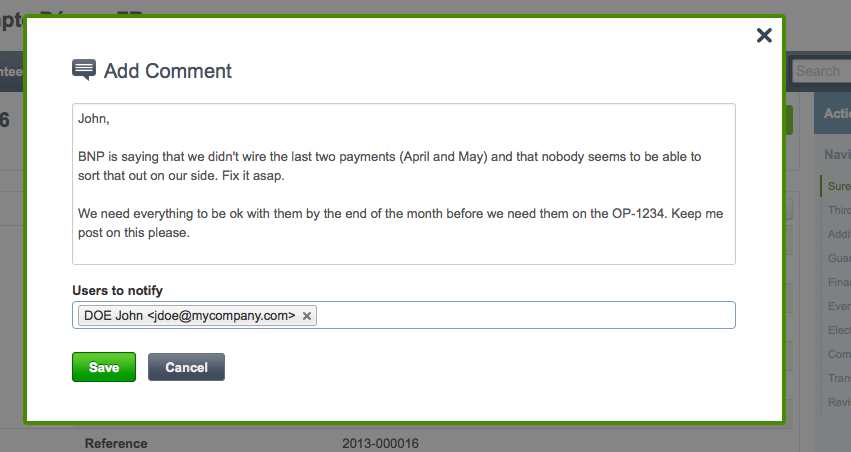 Within a few seconds the selected users will receive an e-mail with the notification of the event. Should they decide to reply this e-mail the answer will get directly into your mailbox!
This feature is also available:
When you add an event
When you add a document
When you request a guarantee
When you change the status of a guarantee
Typically the last case is a great way to notify a requester that a guarantee is now up and running :-)
We think that this small feature is a great way to speed up the communication between you and your colleagues when dealing with the day-to-day guarantee management. As usual we would be glad to hear your opinion!