While Koesio had a page dedicated to the display of recent and future events we were not totally delighted with the result. Most of you were kind enough not to mention its shortcomings but the calendar was not on par with our expectations for Koesio. We are pleased to welcome a brand new calendar and, as you can see below, everything has changed.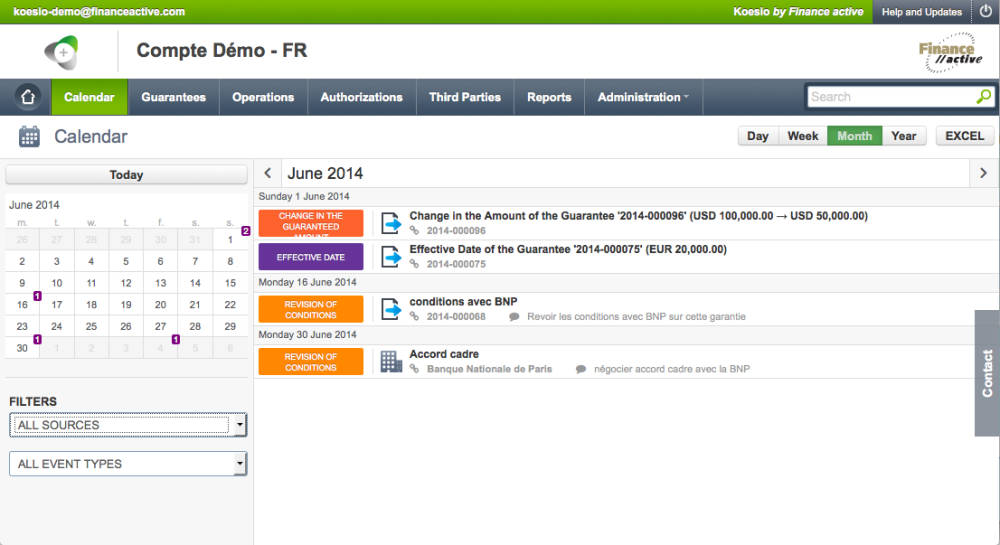 So what's new? Well, the design obviously but we took some time to add a few goodies as well. For those of you in a hurry here is a quick list:
You can decide how you want to see your events (daily, weekly, monthly or yearly)
You always have a view of the current month with the number of events by day. You can use this view to quickly access any day of the month.
You can travel in time (yes you can!), both ways, past and future. The "Today" button brings you back to today's period.
You can still filter the events by type but we added the possibility to filter by source as well (guarantees, third-parties, entities or operation)
Saying that you can filter the events by their source implies that the calendar is now able to display all the events and not only those of the guarantees. We are well aware that it should have been like that from day one but, hey, you know ☺.
When in Year view you can have a quick preview of the events for a given day by hovering over it.
You might notice that some events counts (on the displayed month on the left or when in Year view) have a red background. We did it to help you spot the Nominal Expiry Date ("Date de fin théorique" in French) because we really don't want you to miss those specific events!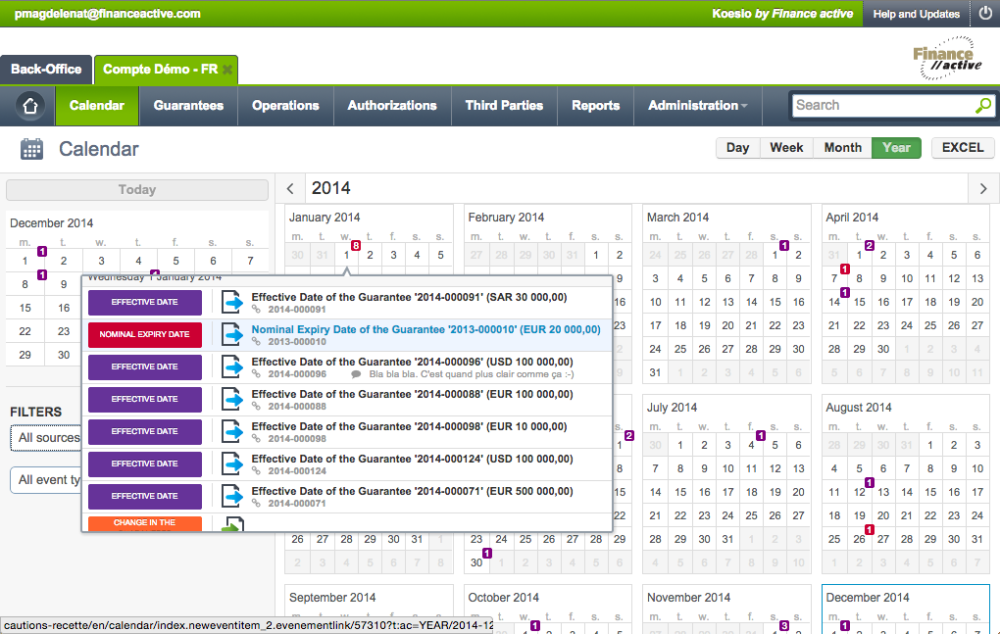 Last but not least we added an "Excel button" to make a quick export of all the events for a given period so that you can decide what to do about them when and the way that fits you the most.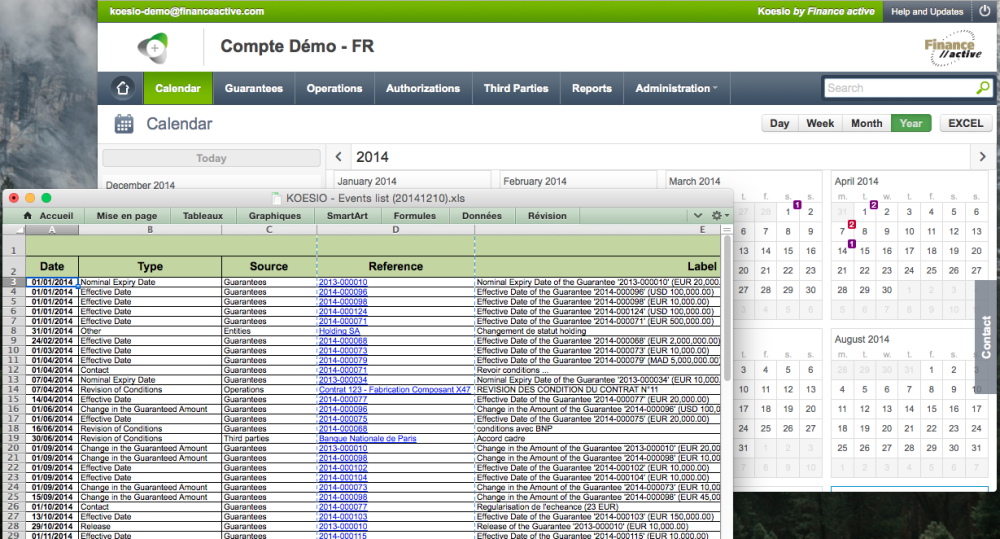 As usual Koesio will only display to a user the information that this user is allowed to see (cf. access management) so you don't need to worry about who sees what.