You will find in the Reporting Module a brand new standard report dedicated to the Banks and Pools analysis.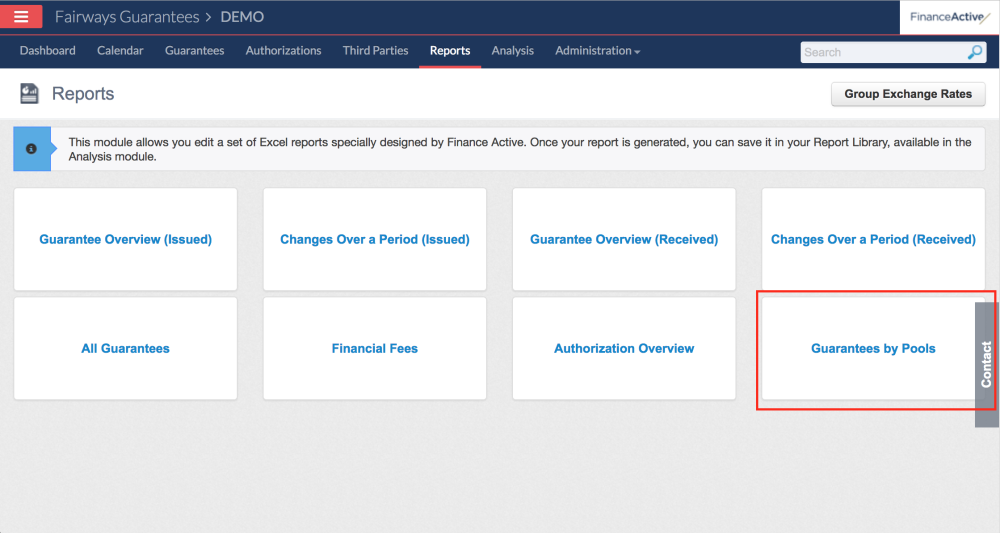 The nice thing about this report is that it lets you see your outstanding both by pool and by bank at the same time. Please note that bilateral guarantees are regrouped at the end of the report just before the total line.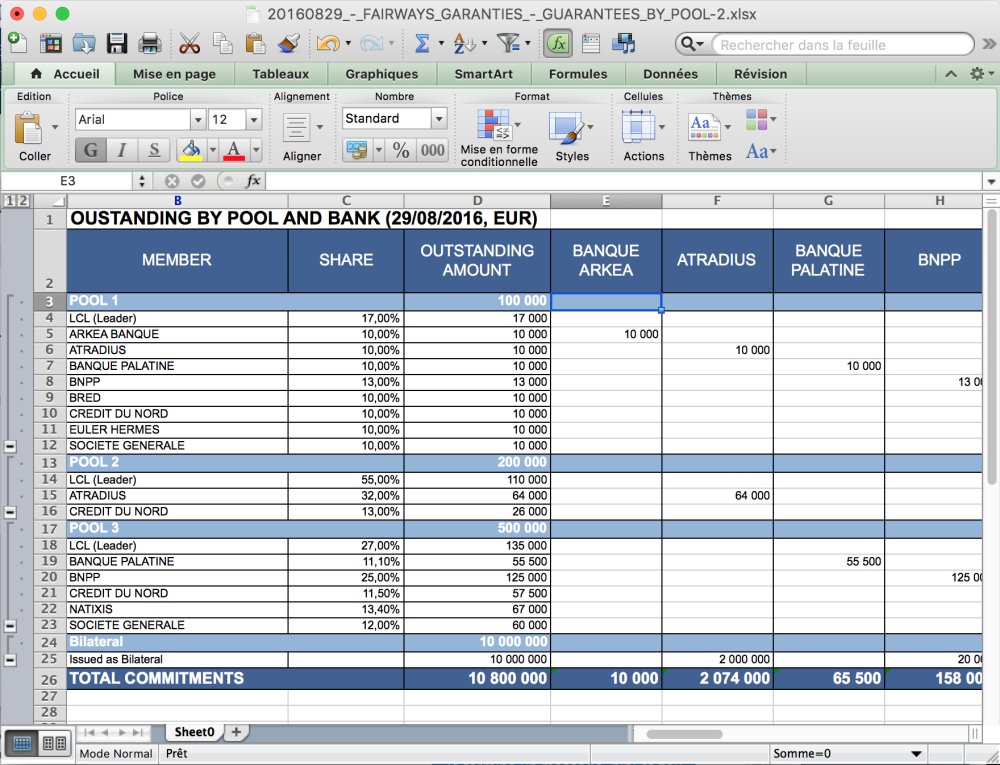 Users having access to the "Guarantee Overview" reports will automatically have access to this new report but you are, as usual, free to manage the access right for this report in the Roles administration module (cf. screenshot below).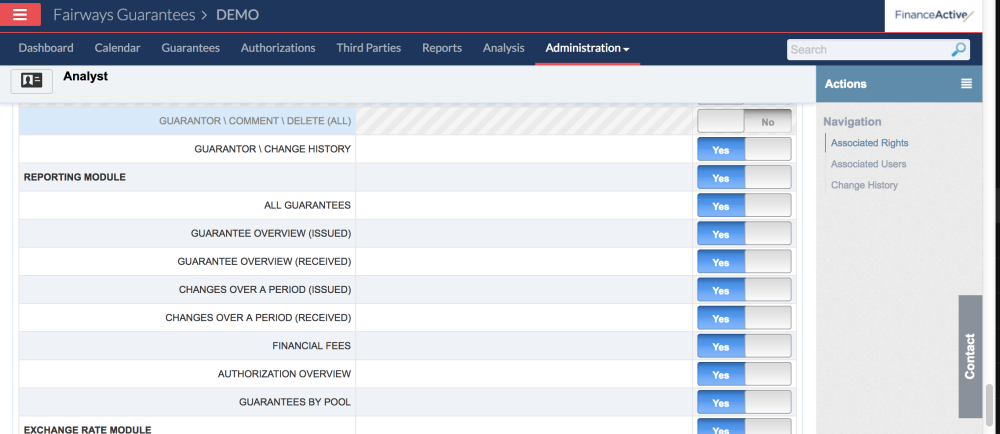 While we were working on the reporting module we took some time to add two new attributes and one indicator for the guarantees:
Duration of the guarantee
Head Guarantor (returning the name of the guarantor when not on a pool)
Average Outstanding over the Period (in guarantee or report currency)
Those are available to be used in the Guarantee section of the Analysis Module (the Average Outstanding over the Period indicator is only available for period reports, by definition).