We are proud to announce that Koesio has been updated. You will find below a list of some of the newly-released features.
A new massive integration dedicated to guarantee information, properties and comments is now available. It works with the usual "1.2.3" process that you are used to.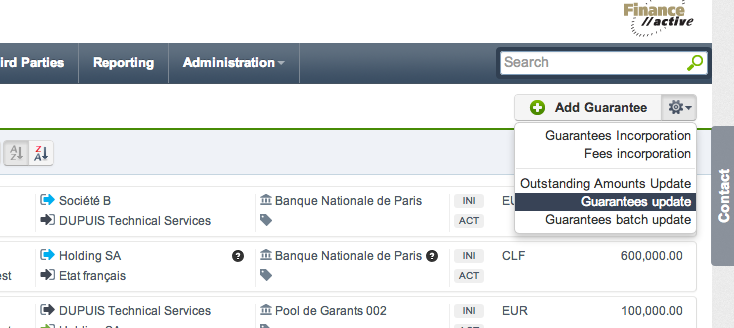 It is now possible to set the reference pattern to be used for issued and/or received guarantees. Please contact your consultant or better yet use the "Contact form" on the right side of the screen to ask for a specific pattern. When no custom pattern is defined the default one will be used (Ex. 2014-000123, 2014-000124…).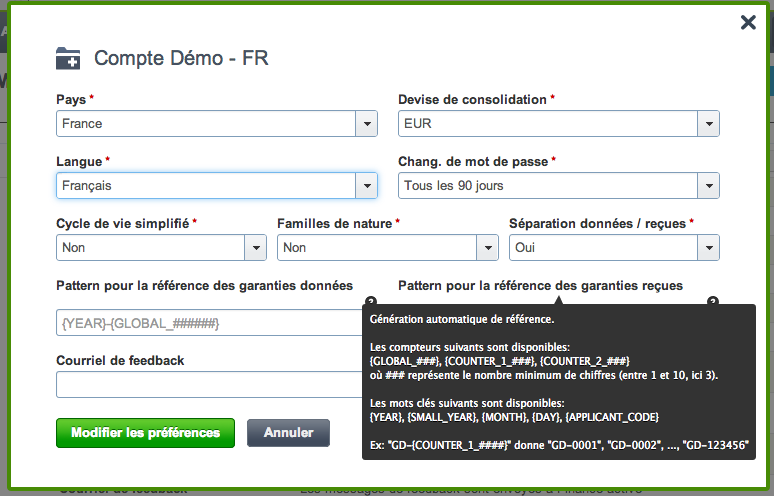 Reports will now display N/A to notify you that an exchange rate is missing and allow you to react. Any computation using a N/A value will return a N/A value to prevent misleading results. Should you come across a N/A value for an "official" exchange rate just let us know so that we find the missing data for you.
The guarantee type (banking, corporate) is now available as a grouping criterion in reports (where grouping is supported). It is now even simpler to know the split between banking or corporate guarantees for a given company!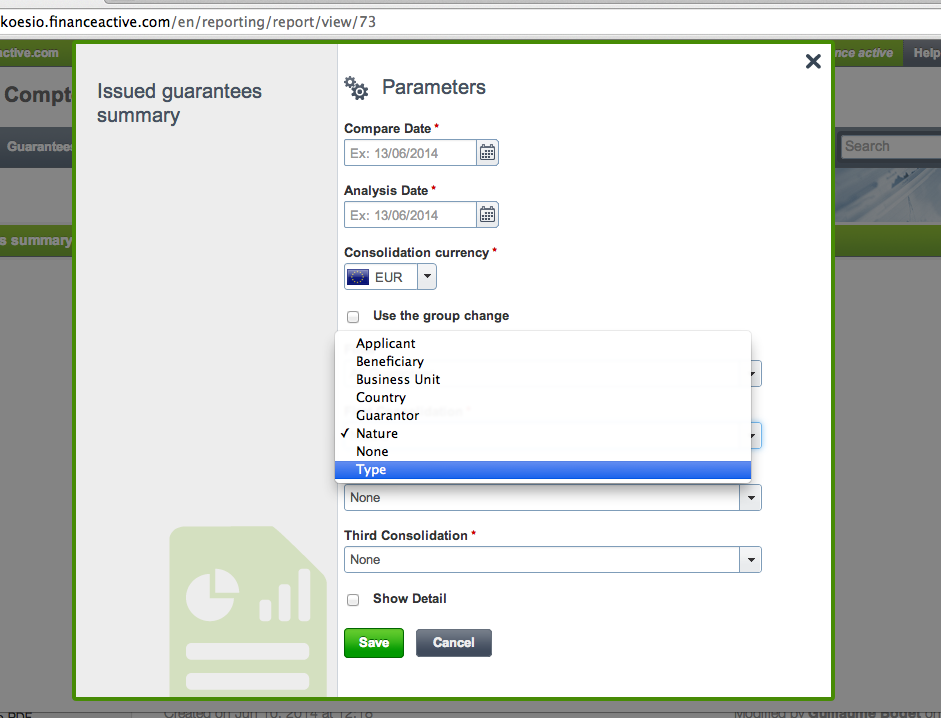 The contact form has been enriched with a new contact type "Wording or translation error". You can use this contact type to notify us of any issues related to wording or translations: we will check it and, if necessary, fix it in the blink of an eye! We feel the wording is an integral part of a great user experience and we want you to be a part of it.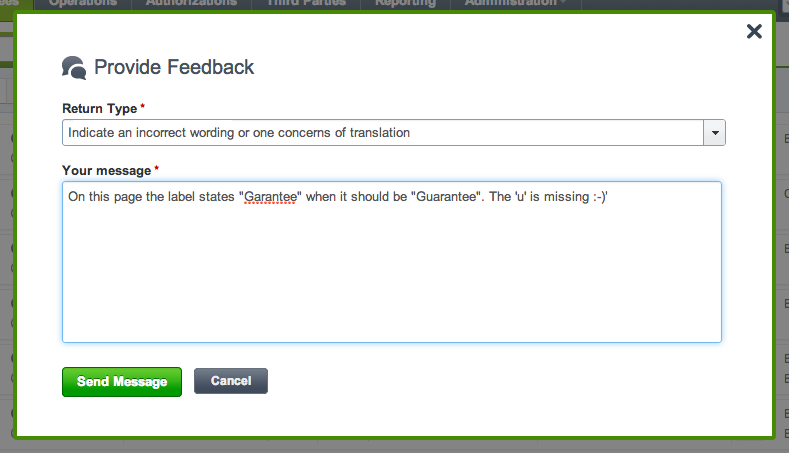 A "Help and Update" menu is now available. Obviously you already know it since you are reading this page but let us just say that you will find in this section all the information you need to get the most out of Koesio.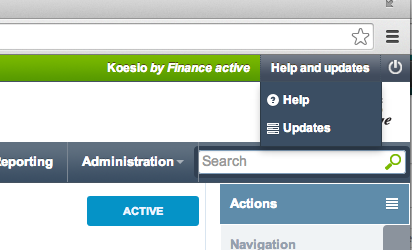 We welcome two new currencies for this release:

SAR

 (Saudi Riyal)

UYU

 (Uruguayan peso)
As usual if you need a currency not yet supported by Koesio let us know using the contact form. We will do our best to add it as quickly as possible.