Some of our users have a lot of filters (and we mean A LOT) and it wasn't always easy for them to manage them. To help them manage their filters we added a new feature in the filter menu: "Manage your filters" (see below).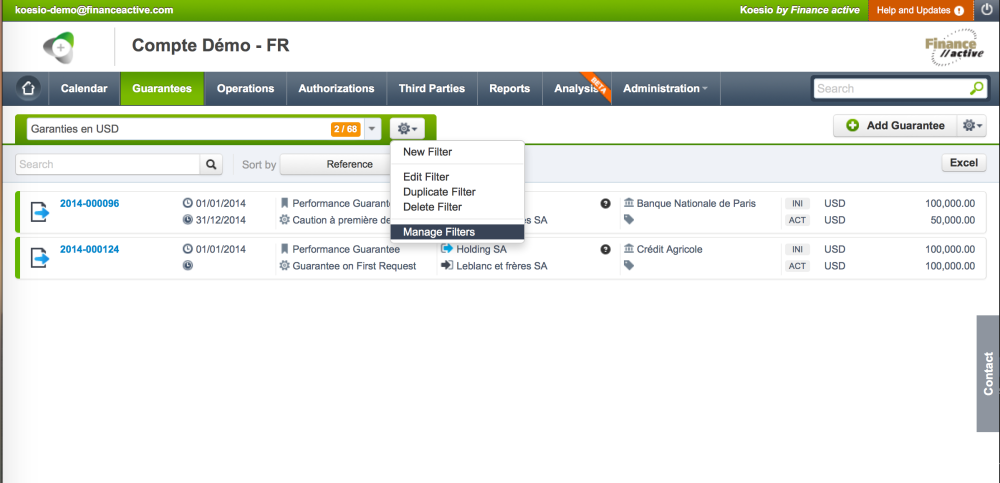 This menu, available in the "Guarantees" and "Third parties" pages will let you manage your filters (create, edit, duplicate, apply or remove a filter). This page will be the cornerstone in filter management as we plan to add new features to them in a foreseeable future (new user interface, filter sharing…).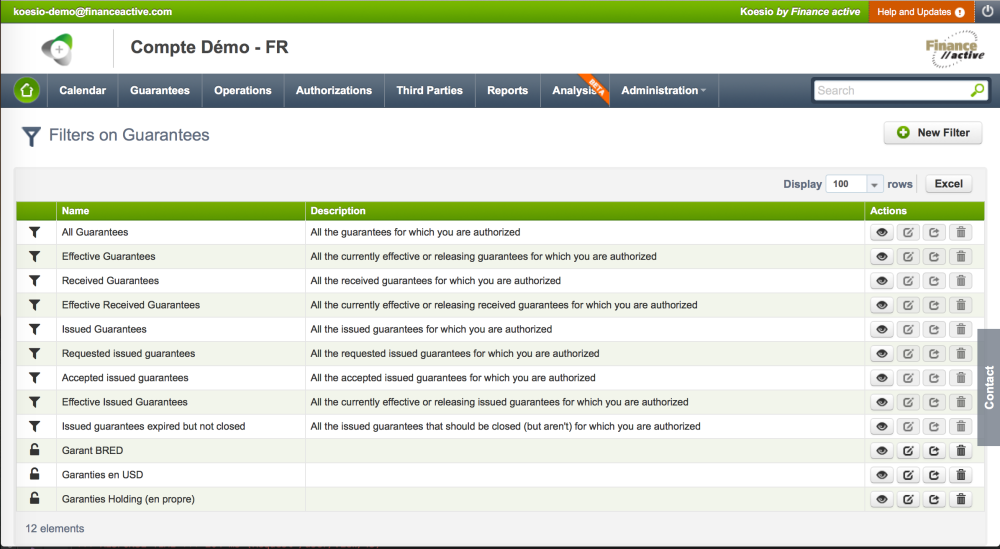 Please remember that filters are meant to be like bookmarks to frequently consulted guarantees (ex. Guarantees in USD, Guarantees in Greece…). If you are punctually looking for a specific guarantee you should use the search field (see the "2015-04-17 Looking for a guarantee? We made some improvements…" post for more on search options) otherwise you will end up with way to many useless filters.
Speaking of small things we added a new "Recently viewed items" section in the Guarantees, Operations, Authorizations, Third parties and Organization page. Koesio will now remember what items you consulted last and will let you going back to them quickly with a mouse click (see below). Hope this helps!