The current "Reporting" module will be removed from Fairways Guarantees by August, 26th 2015.
Please read below to know why and what we have done to ease this modification as much as possible.
The reason for this decision is really simple: we are not happy with this module and we feel that it falls way short of what we wanted to provide you with. Among the reasons of our displeasure we can mention:
A lack of flexibility in the reports definition and configuration
A user interface not in par with the rest of Fairways Guarantees
Performances for medium to large accounts not in par with the rest of Fairways Guarantees
A too complicated technical infrastructure that prevents us to add reports as we hoped we could
To summarize the current module does not match our expectations and even though we had little complains we took the decision, a few months back, to implement our own solution (the Reporting is an external component that we integrated). The new Analysis module is our solution to your reporting needs. So far this new module is very well received and It offers exactly what the old Reporting module was lacking:
Flexibility in report definition and configuration
State of the art performances (and more to come)
A total integration in Fairways Guarantees interfaces
Total control of the technical parts by our development and design teams
That being said some of you still wants to use the reports that were already available so we will replace the current Reporting module with a lighter one with the following features:
The seven historical reports are available
Only the Excel format is available for the ex!(center zoom)https://manula.r.sizr.io/large/user/1623/img/report-module-configuration.png!ecution
The parameter dialogs are a little nicer in their design
The excel download time aside, the reports generation is faster
It is not possible to archive a report directly from the interface anymore
You will find below a screenshot of this new module and of a report configuration: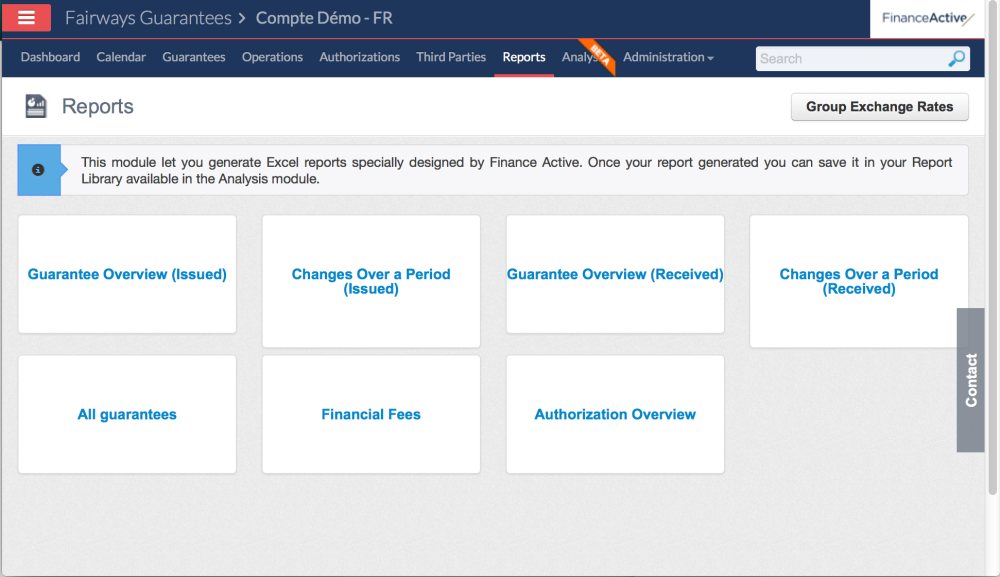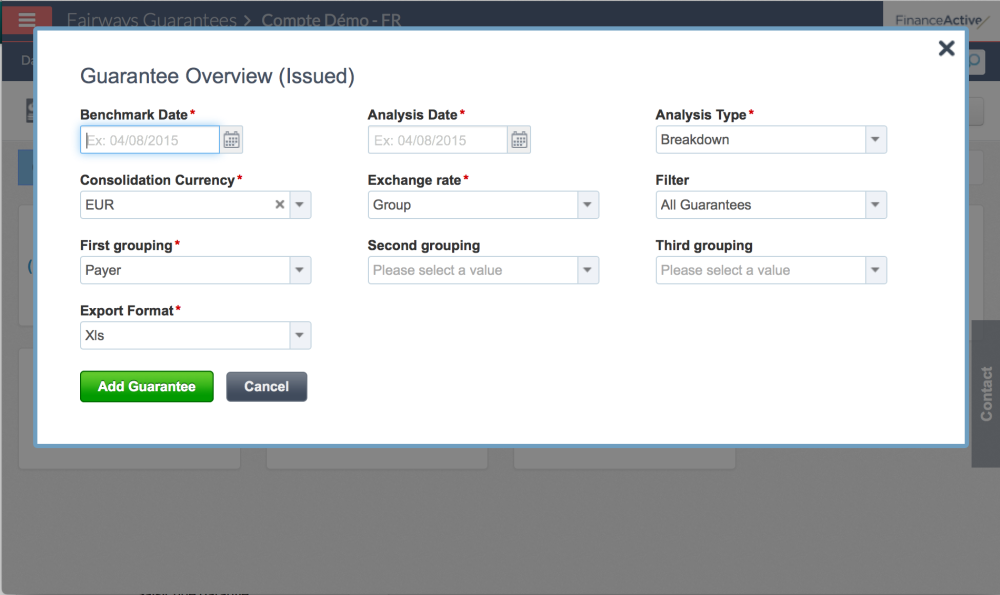 We will keep this module as long as needed to ease your transition to the new Analysis module and, in time, offer you some new reporting axes (but that's for another post…).
Last but not least your "old" archived reports will be transferred in the archive section of the Analysis module with a comment stating that we moved them. They will be in Excel format and private to the user who created them (you have an example in the screenshot below).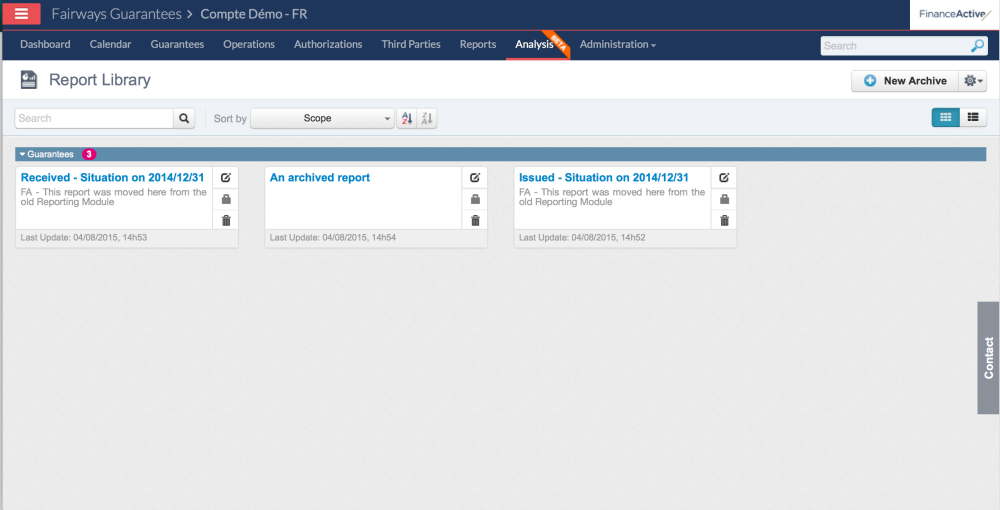 We hope that you will find this transition as painless as possible but we decided to move on instead of being drag down by an out of date technology. Please stay tune in the next few days for more news on the Analysis module, we have things to share…