We keep on working on our Fee Management module to improve your experience and, as usual, we would like to hear from you. So, even if the to-do list is still quite long, please let us know what you think of the current module and/or what you expect to see in the future!
With the latest version, we added the possibility to tag payments. Now, when looking at your payments, you can tag them to specify their status. They can be "unchecked" (default value), "checked", "paid" or "gap found". This information provides a better overview of your relation with your third parties (guarantors, subsidiaries, parent entities…) and allows to see from the first glance which payments have already been made and which ones are yet to be paid. In a few weeks, we will open the "Fees" section of the Analysis Module and you will be able to make your own reports using this new information to know exactly where you stand.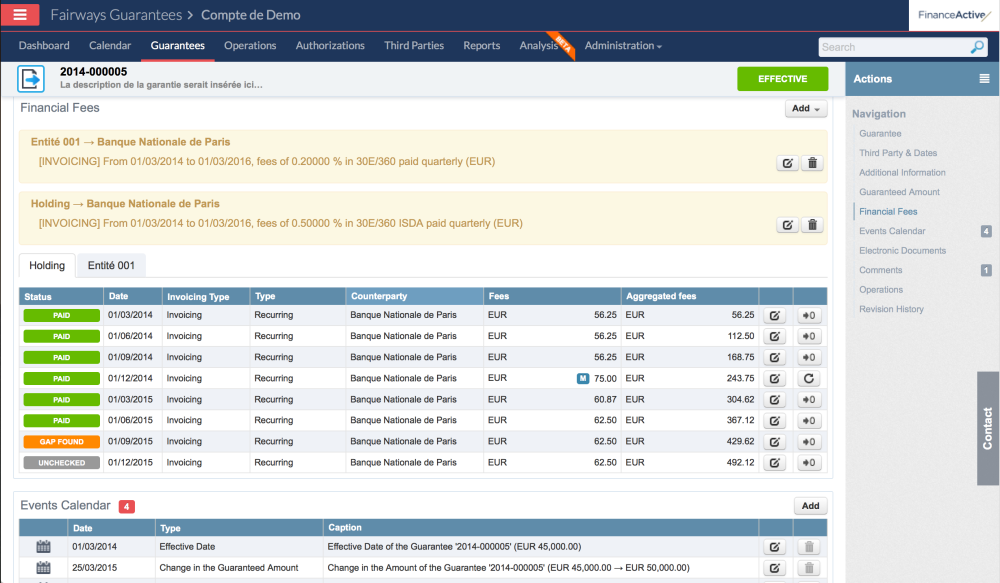 Next on the to-do list was to let you modify the payment date for single periodic fees. It is now possible to adjust the payment date while, in the previous versions, the payment date was set either on the start date of a period or on its end date. Some of you have been asking for this feature for a long time: here it is, we hope you will enjoy it!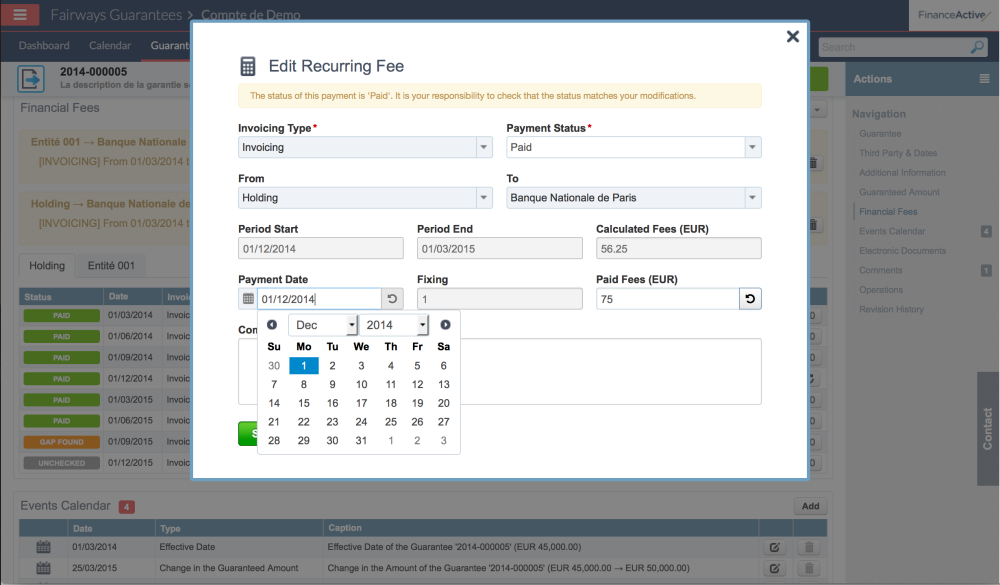 This new feature, together with the payment status, led us to fully redesign the periodic payment update dialog*. Of course we added the payment status and made the payment date editablebut we also gave more space to the paying and receiving entities, added the period start and end dates (to enable an easier identification of the edited payment) and improved the way the manual updates are handled. Your manual updates will be kept as long as you don't expressly reset them (for example, when you modify the exchange rate of a payment, the amount is updated accordingly unless you've already manually modified this amount; in this case, you will have to use the reset arrow to go back to the calculated amount as displayed below).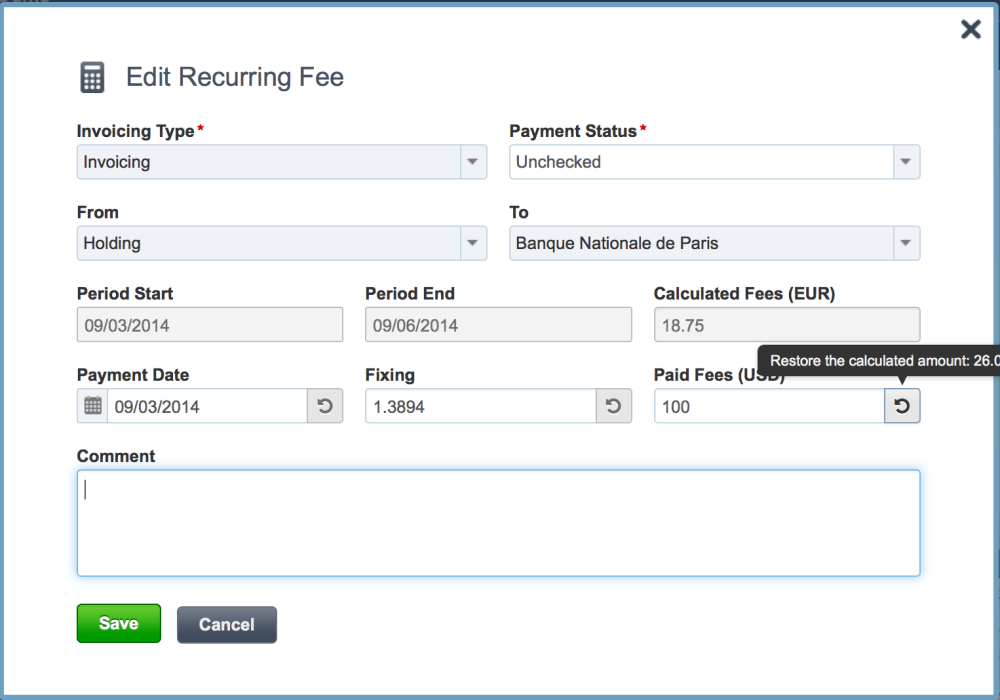 On the same topic, we added an option for you to choose the strategy to apply when editing any fee with manual payments. The choices speak for themselves (see below) but keep in mind that, whatever strategy you choose, the system will only manage to keep manual changes for minor updates.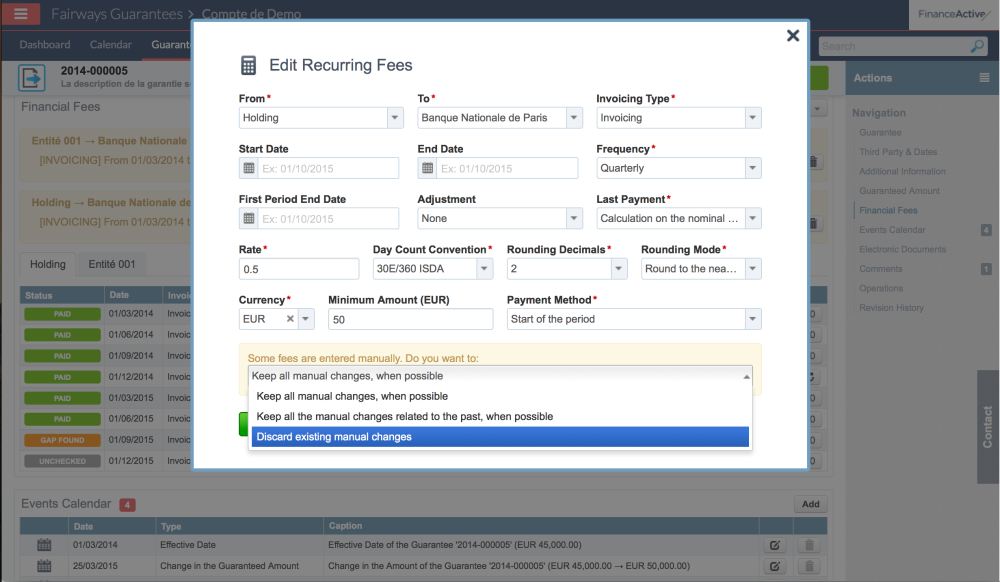 Last but not least, we have redesigned and improved our date fields. Now the calendar is only displayed when you click on it, and the size of the date field can change depending on the available space (that sounds trivial but it allows for way nicer integration of the dates in our forms!). But that's not all, for not only did we make them nicer but we made them smarter too by allowing smarter inputs (see the examples below)
Some examples (for a MM/dd/yyyy date format and in 2015):
101708, 10172008 +> October, 17th 2008
10/09/15, 10/09/2015 +> October, 09th 2015
1009, 100915, 10092015 +> October, 09th 2015