The export of a guarantee details is now available in word (doc, docx) and pdf formats. Just check the new option « Export Guarantee Data » in the Actions menu of the details of guarantee.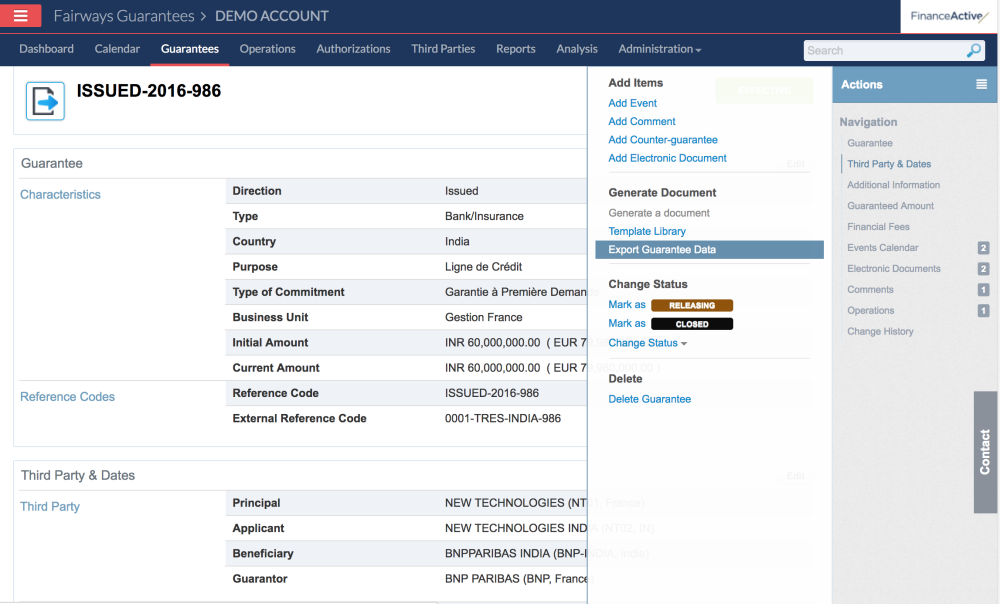 Once you select this option you can configure your export options (language, consolidation currency, format) and, in the right part of the form, the associated data that you want to include in the export.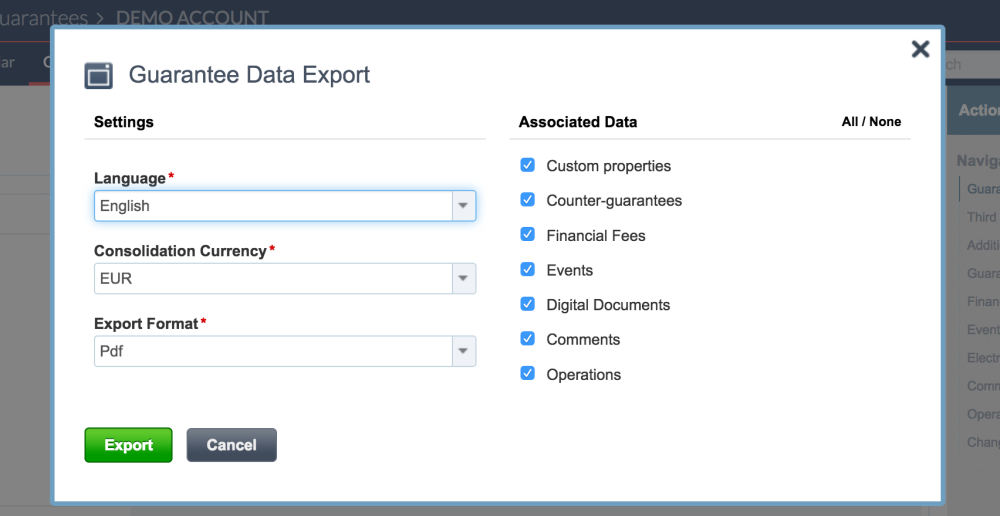 You will find below an example of export. As usual let us know what you think!