The Debt & Derivatives application enables you to search for transactions available in specific portfolios.
You can also search for transactions from anywhere in the Fairways Debt platform, using the search bar in the header.

Global search currently supports:
Property

Item

Status

Outstanding

Portfolios

Actual

Draft

Types

Loans:

Standard loans
Ongoing loans
Construction loans
Cash facility drawings

Derivatives

Cash facilities

Characteristics

Reference

Principal/Nominal

Currency

Party

Counterparty

Type
Bilingual
Global search accepts English words and the current language, e.g. if your profile language is French, you can search for facilité de caisse and cash facility.

TOP 15
Global search does not filter but sorts results: the more contents you enter, the most relevant results display.
Global search displays the 15 most relevant transactions from the portfolios according to your criteria and orders the list from the most relevant transaction to the least.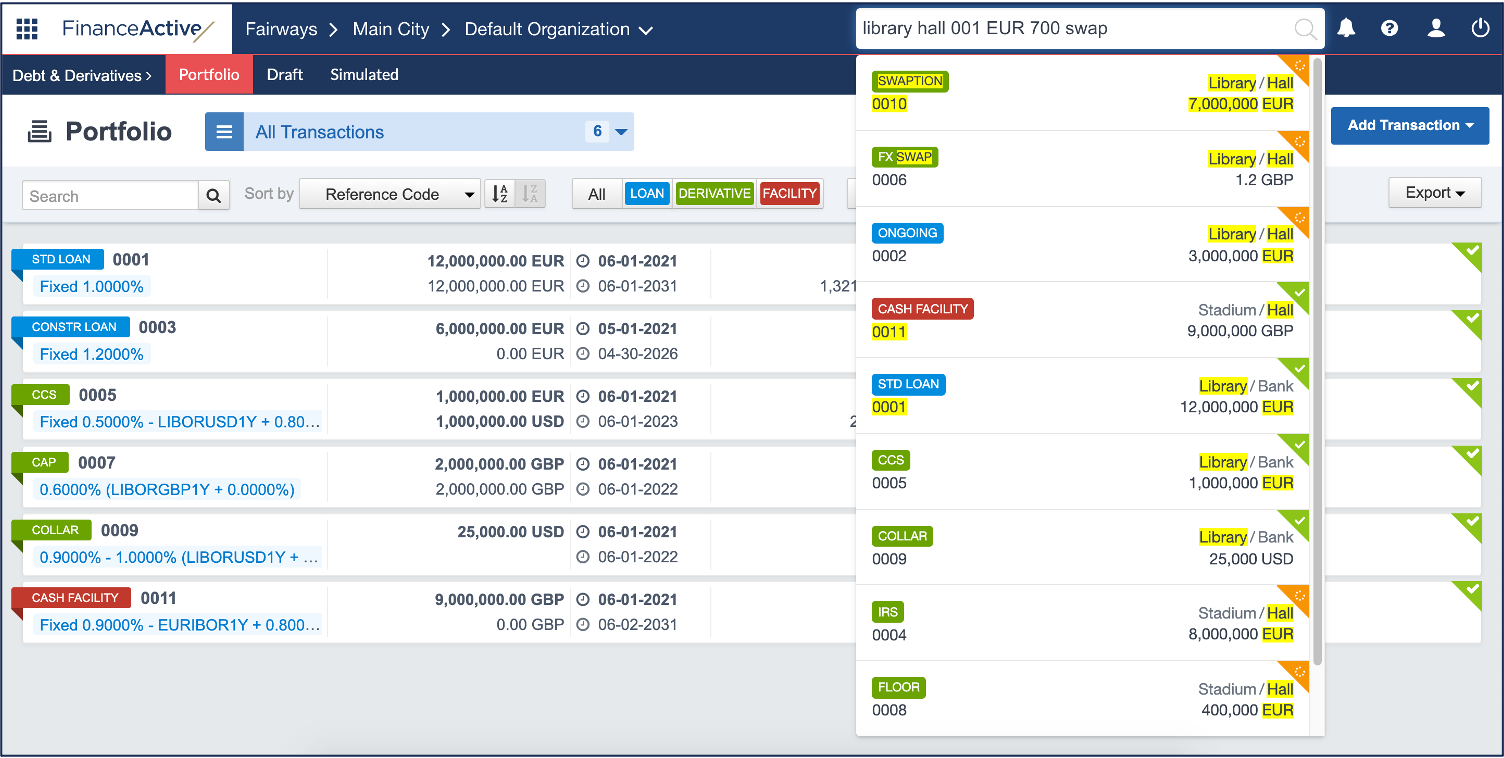 Fuzzy
Global search supports fuzzy words: misspelling, missing characters, character swap, and character addition. However, please avoid having more than 2 variations.

Start with
Your search criteria should include the first characters of the searched item.
In this example, although 0011 exists, 11 are not considered as the first characters.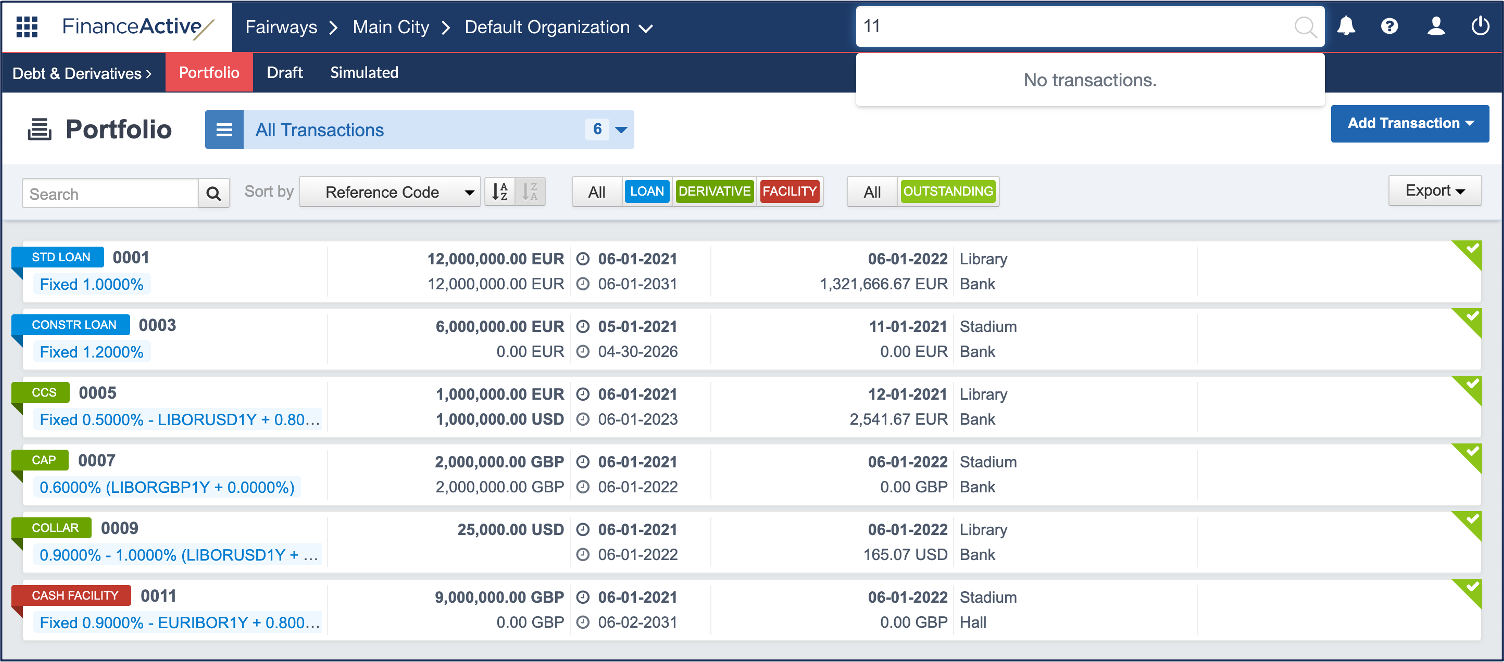 In this example, 0001 still displays as the fuzzy search applies (missing character), but it is ranked as the least relevant result.