When creating and updating a counter-guarantee in Fairways Guarantees, you can now decide whether its end date should match with the end date of the associated guarantee.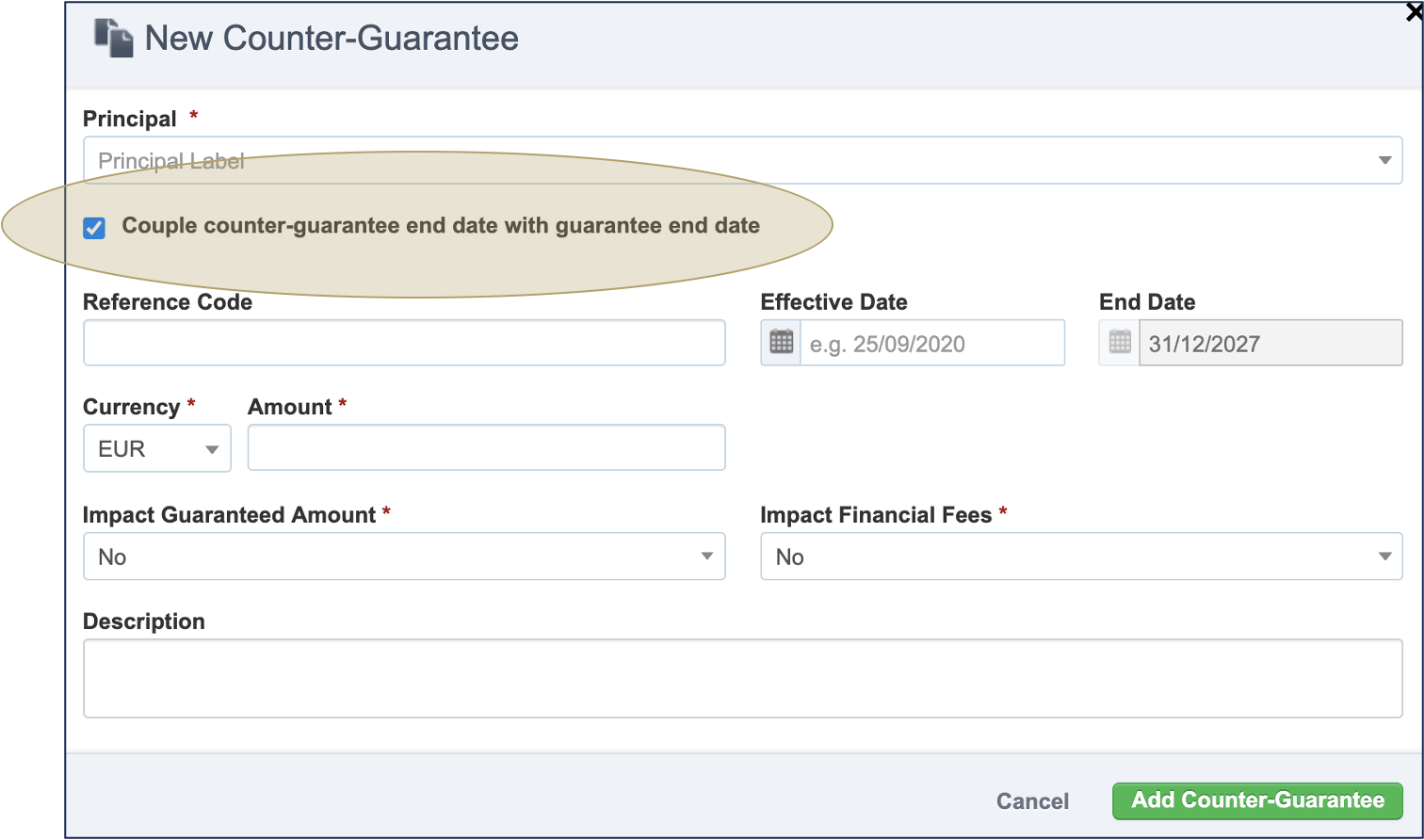 When you enable the end date coupling, you cannot select a different end date for the counter-guarantee, as its end date will always automatically match the guarantee end date (nominal expiry date or release date, depending on the guarantee status).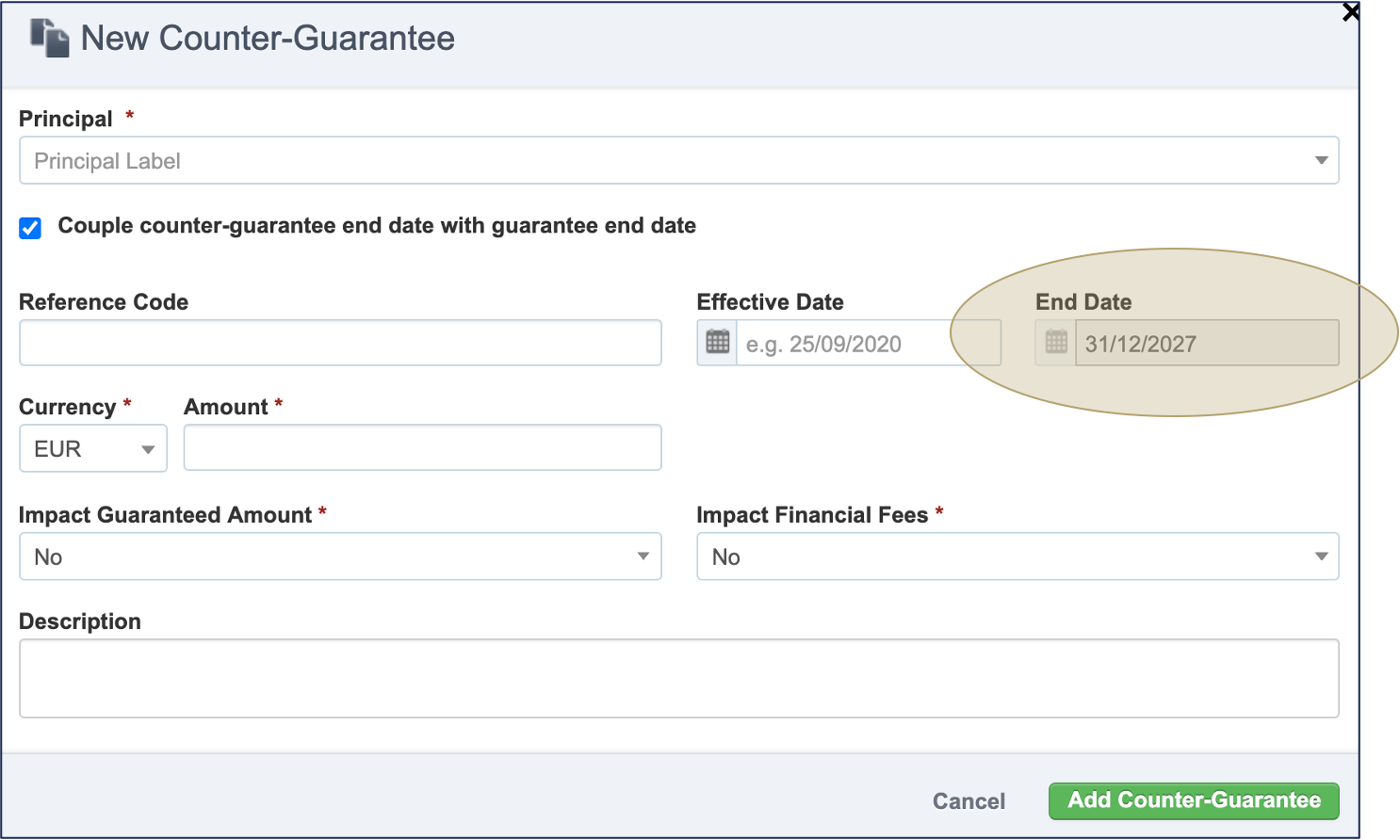 The end date coupling is only available if the guarantee is associated with a nominal expiry date. If the guarantee has no nominal expiry date, the counter-guarantee end date becomes mandatory.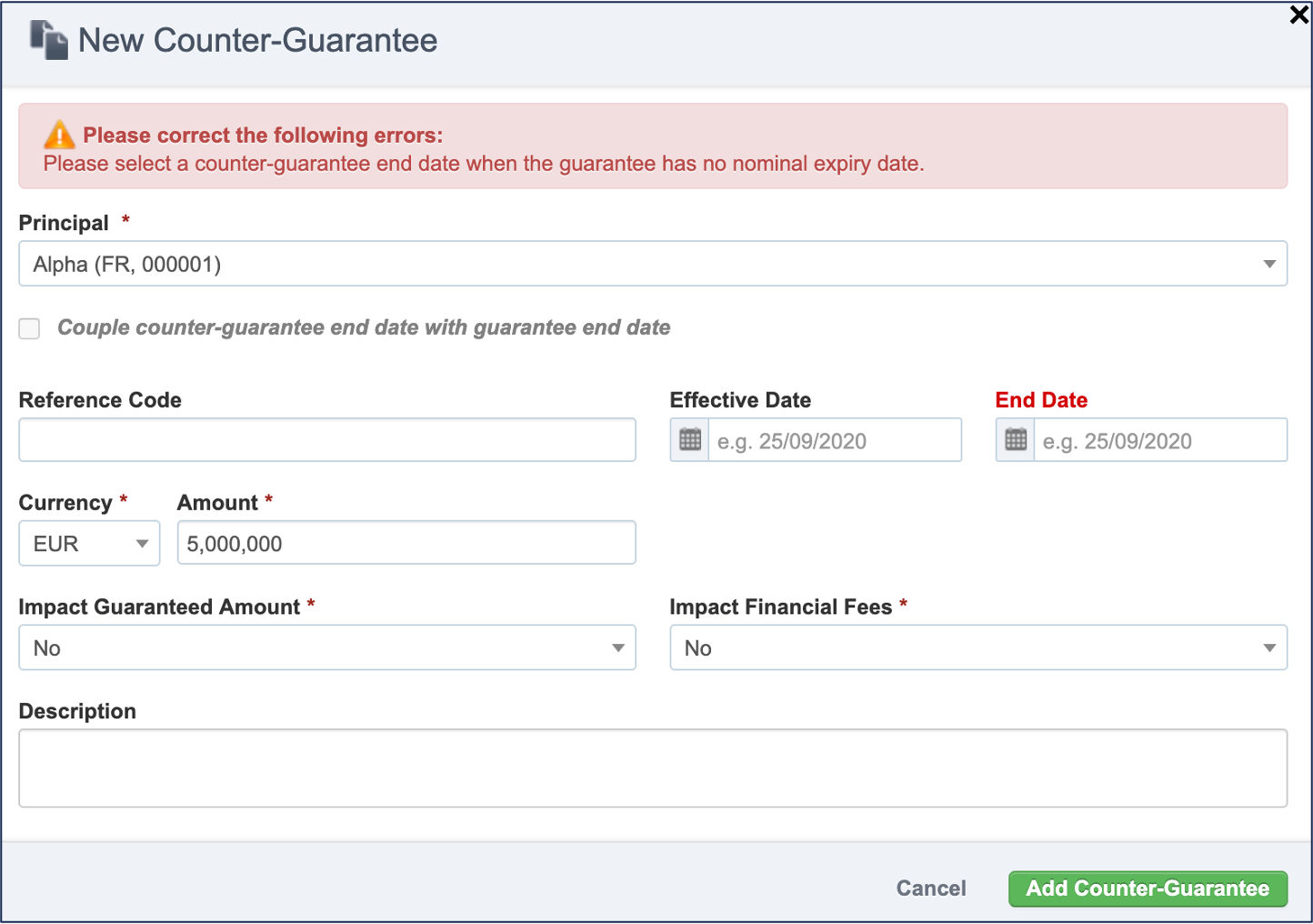 See Create a Counter-Guarantee for more details.