Finance Active's team is happy to announce the immediate availability of the final release of Fairways Debt 2.0.!
This new release includes more than 20 new exiting features and 150 minor enhancements and fixes. See below for the most noticeable changes.
New Home Page
The Home Page of your organization has been redesigned to offer a quick look on what's happening :
Main indicators on your consolidated portfolio
Last fixing for your currency indexes
Current yield curve on your currency
News feed on your area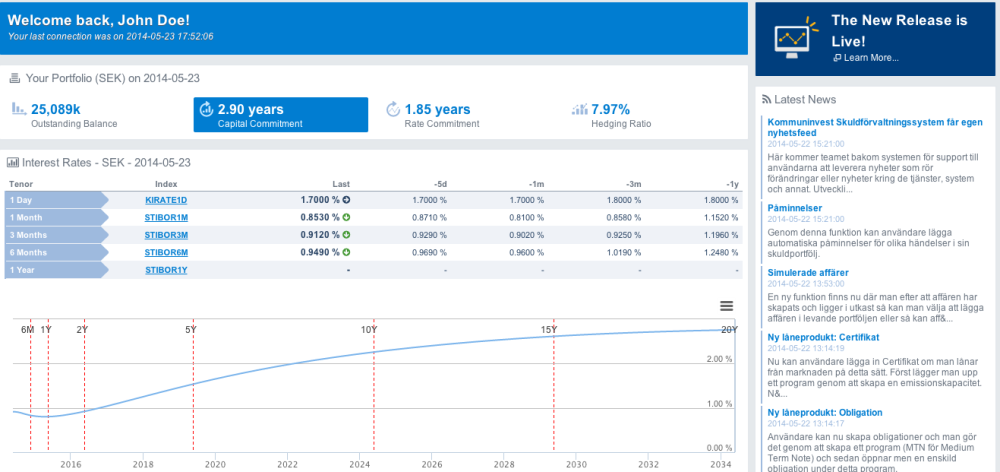 New Market Area
The market area has been completely re-written to offer a powerful and extensible design.
This release contains 2 brand-new market screens – and more are yet to come!
Historic fixing and forward values for all short-term (ibor) indexes in the 6 main currencies (

EUR

,USD,GBP,JPY,SEK,NOK)
Yield curves in the 6 main currencies (

EUR

,USD,GBP,JPY,SEK,NOK)
All charts can be exported as images and their data can be downloaded to Excel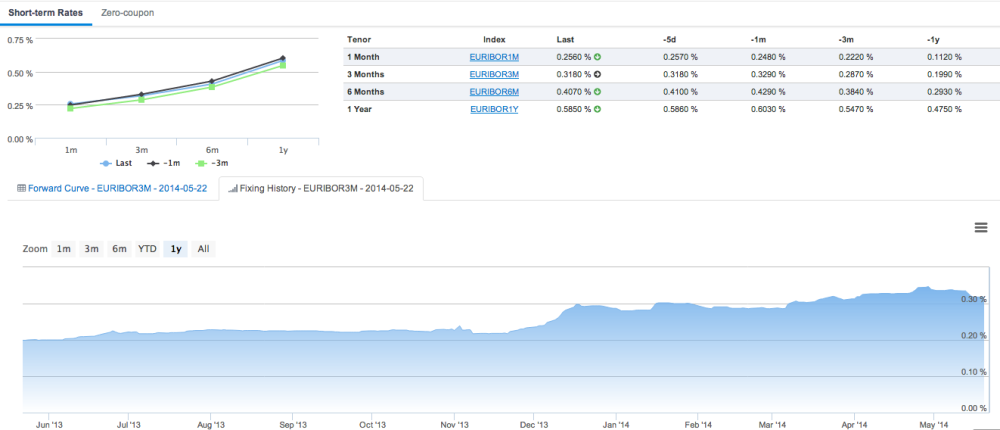 New Product Support
Vanilla Interest Rate Options
You can now book and manage vanilla caps, floors and collars in the system.
You can immediately see the impact of your interest rates derivatives in all your historic and forward analysis.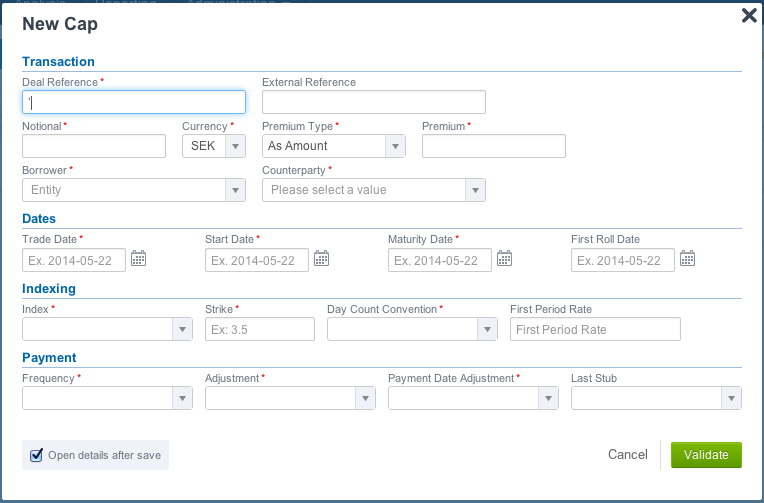 Bonds
You can book fixed and floating-rate long term bonds using the new 'Bond' feature.
Certificates and Issuing Programs
Fairways Debt also manage short-term zero-coupon bonds, using the 'Certificates' feature.
Certificates are booked, analyzed and consolidated through an issuing program.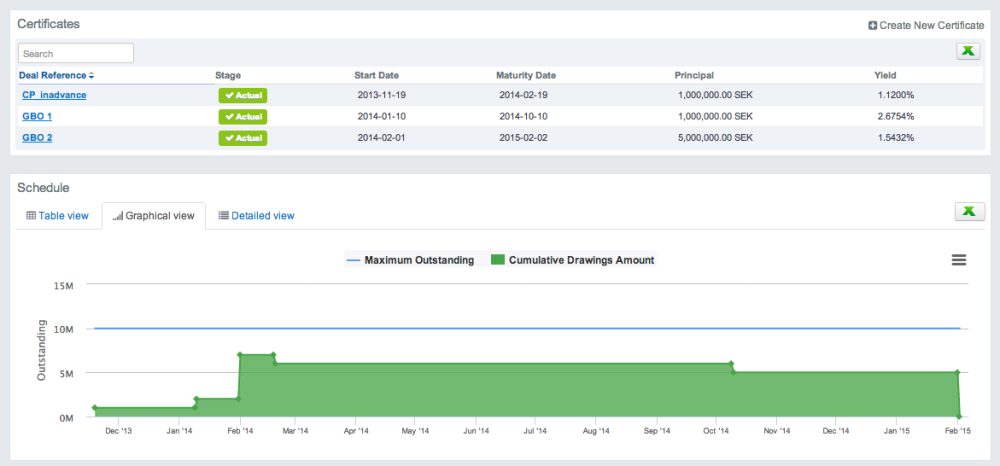 Amortized Swaps
You can now configure the amortization profile of your swaps.
New Analysis Screens
Interest Expense
Interest expense is a historical and forward analysis of interest expense over a period. 
You can analyze how your refinancing strategy impact the forward looking interest expense of your consolidated portfolio.

Balance Distribution by Lender & Borrower
Through this new screen, you can easily review your exposure by Party or Counterparty.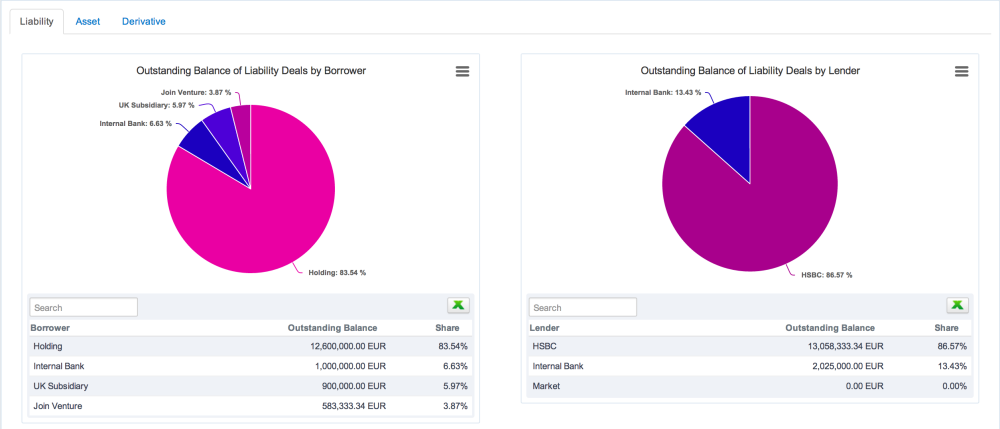 And much more…
Global Renewal Policies
Renewal Policy can be set on each entity. This renewal policy is applied to all deals related to this entity.
Deal Simulations
New deals can now be booked into the Simulated Deals portfolio rather than the Actual Dealsportfolio. You can then use the new tagging system to include some of the simulated deals into all the historical or forward analysis.
Tagging System
You can now add custom tags to all your deals (including the simulated ones) to design specific portfolios for use into the analysis and reporting areas.
Notification Center
Use the notification center to configure get notified (by mail) when deals mature or when a payment will occur.
Enhanced Life-Cycle Management on Live Deals
You can now perform partial repayment on any loan, as well as early terminations on derivatives.
Spread/index changes, as well as rescheduling are to come soon.