Finance Active's team is proud to present the new Fairways Debt release!
This summer release will introduce many new outstanding features, which will improve your experience with Fairways Debt and help you to get the most out of it.
So, have a look below and discover what's new in Fairways Debt!
New Features
New Layout in Reporting Section
The Fairways Debt reporting section has a brand new look! Discover the new features that will further enhance the efficiency and the accuracy of our reporting tools.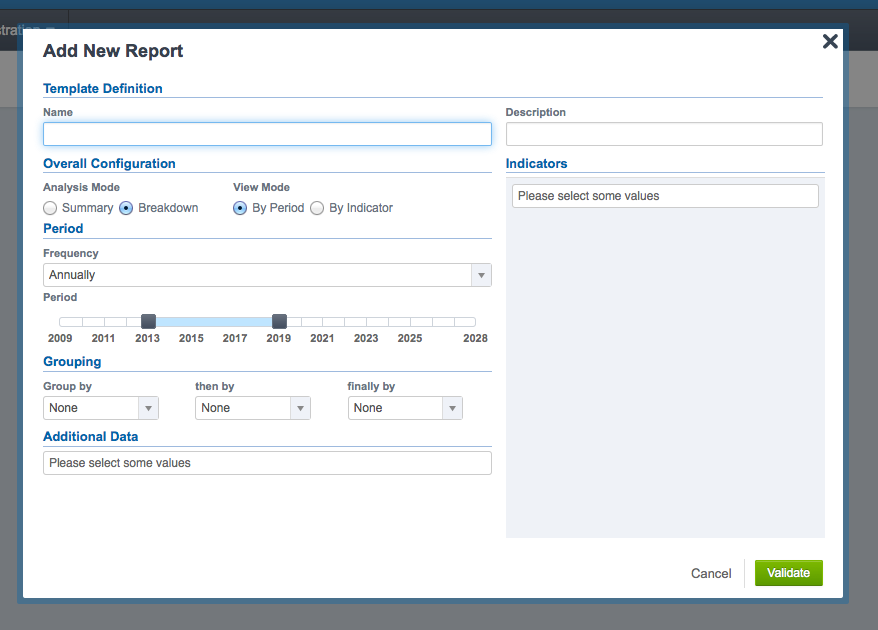 From now on, you will be able to choose between two different view modes, i.e. by period and by indicator. The "By Period" mode will allow you to monitor periodic trends for all indicators in a single view, while the "By Indicator" mode provides a focus on each indicator over the predefined period of time.
Furthermore, you will be able to add to each report and for each deal all the relevant additional data you need besides the default list of key indicators (Counterparty, Deal Status, Deal Role, etc.)

Custom Index
This new feature enables to set a particular index which may not be available by default in Fairways Debt. The Custom Index, which replaces the old Bank Index, can be used for products such as loans and the upcoming cash facilities.

Once you have defined the initial index, you will be able to set one or more fixings according to which your index value is defined over time. And what is more, a graphical view will allow you to get a simple yet functional overview of fixing trends…


Capitalized Interest
Fairways Debt offers yet another option to manage your payment schedule: the Capitalized Interest feature allows to add interest expense to the principal balance of a deal.

The final payment amount will thus include both interest expense and principal repayment.

Hedging Graphical View
We added two new graphical views to deals' "Hedging" section, which now provides comprehensive information about current rates and hedging percentage.
For each period, you will be able to check if your deal is 100% hedged, and to monitor rate trends (including or excluding hedging) over time. To do so, you will be able to choose between two different views providing a derivative-focused or hedged-focused perspective, the first one being accompanied by a third graph presenting the last four Mark to Market values.


New Market Indexes
The STIBOR T/N and STIBOR 1W indexes are now available in Fairways Debt.
New Indicators
Clean Market Value
A new indicator has been introduced to provide you with additional relevant data for loan analysis: the Clean Market Value, corresponding to Mark to Market value minus accrued interest.

Accrued Interest
With this summer release, a new periodic indicator will be introduced for Accrued Interest: while only a spot indicator was available previously, from now on you will be able to define your analysis period and to obtain two values, one corresponding to Accrued Interest on the start date of the period and one for the end date.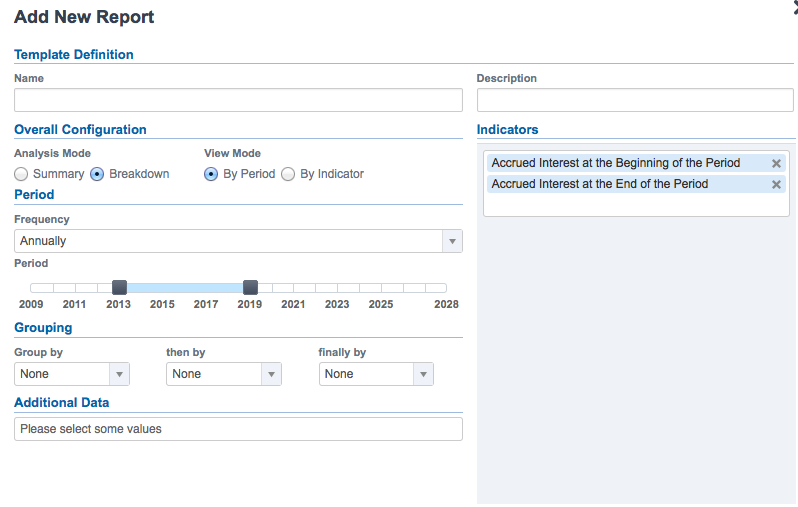 Products
Support on Product
Two new actions will be supported on ongoing loans:
Cancelation: the principal amount will be fully repaid
Repayment: the principal amount paid will be set through the user interface

Cash Facilities: A New Product Type Coming Soon…
Fairways Debt will soon allow you to manage a new product type: the Cash Facility Line. This agreement established between a financial institution – usually a bank – and a customer, sets a maximum loan balance that the borrower is allowed to maintain. The borrower can draw down or pay back on the line at any time, as long as they do not exceed the maximum amount set in the agreement.
The net position of a cash facility can be either credit or debit. In other words, a user will be able to book a payback without having any drawings.