December 2015 – With Christmas just around the corner, we are ready to gift you with a new Fairways Debt version! This last release of the year will introduce outstanding features and major improvements for you to get the most out of our debt management solution. Check out and enjoy what's new in Fairways Debt!
New Features
Standard Reports
This release introduces the "Standard Report" feature, a new exceptional tool that further enriches Fairways Debt's reporting service. From now on, a tailored report template will be made available, upon request, to meet client-specific reporting needs. All you have to do is to provide us with the layout and items you wish to display in your standard report: sections, indicators, graphs, charts, tables, etc. Once developed, you will find it in the list of the available templates of the "Reports" section (violet label). Just click on the "Run Report" button and the system will generate your own personalized report in the required format (Word, PDF, etc.)

Cash Flow Report
Still on the subject of reporting, Fairways Debt is now able to provide custom cash flow reports, to get an overview of all the payments over a given period for the entire portfolio. In keeping with the concept of the platform, this report can be customized to meet specific requirements: organizations and users can choose the information they wish to display (transactions, rates, currencies, counterparties, indicators, etc.) and sort it according to their needs.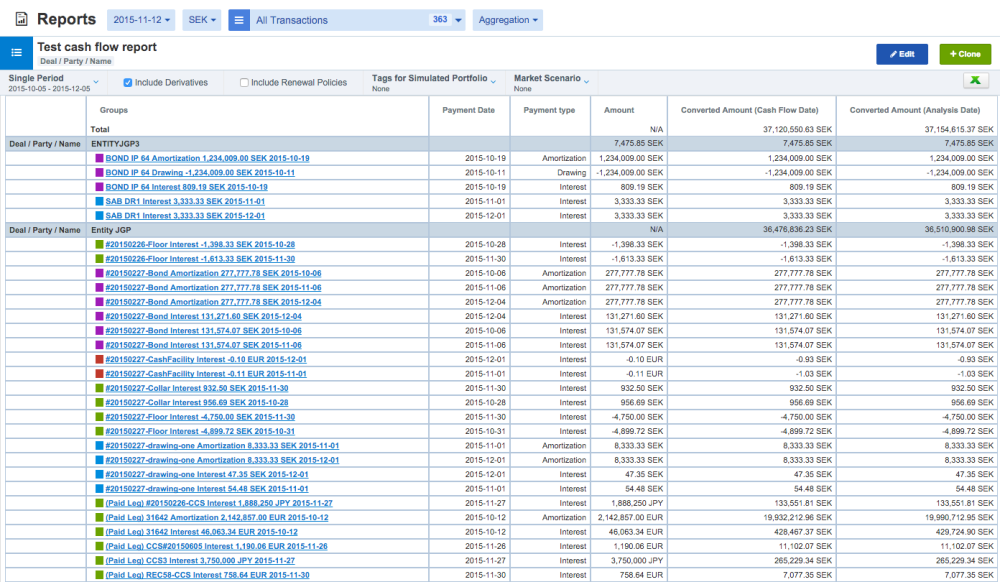 Transaction Management
Periodic Fees for Derivatives
After loans and bonds, periodic fees are now supported for derivatives as well.

You can add periodic fees when transactions are in draft mode: just click on the desired swap and the input form will allow you to specify the currency, the main dates, the amount used to calculate the fees, the payment frequency and the indexation rules.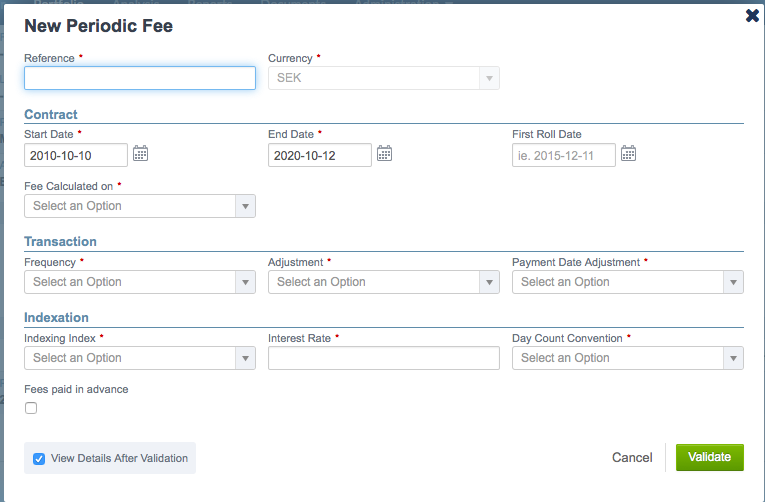 Cross Currency Swaps
In Fairways Debt, cross currency swaps can now be amortized. Three amortization options are available: bullet, straight line and custom (the latter in edit mode only).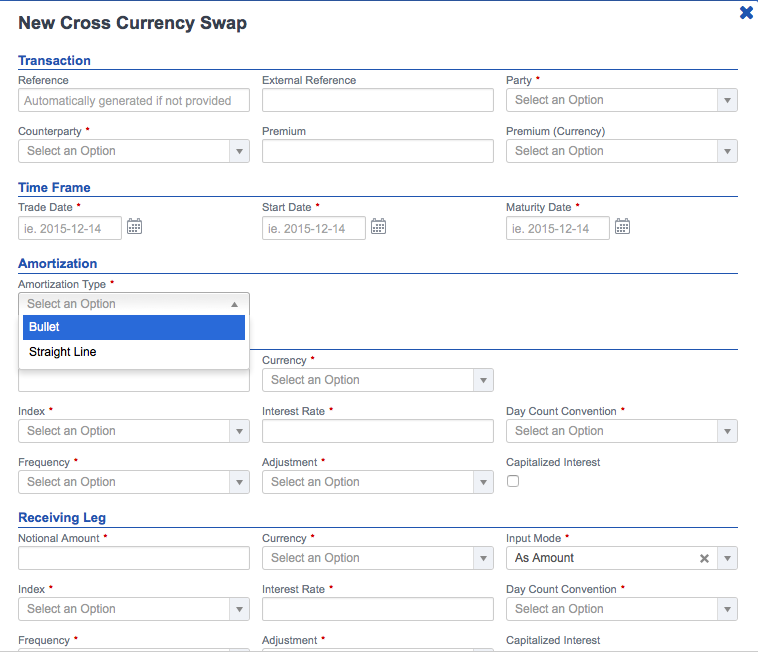 Rounding Rule
For the highest accuracy and reliability, Fairways Debt now allows to set an optional rounding rule to be applied to interest, fees and principal amounts. You will find the relevant information in the transaction's "Characteristics" section.


…and Much More!
Custom Event Notification
Fairways Debt now allows to create custom events and to set specific reminders for each transaction.
To get started, first create a new event type in the account configuration section.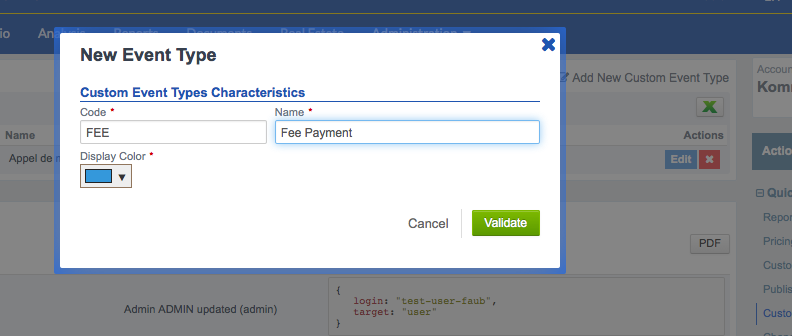 Then, in "Edit Preferences", go to the "Notification Center" and set parameters for each event type: you can configure reminders to be notified before the event and select a channel for notification.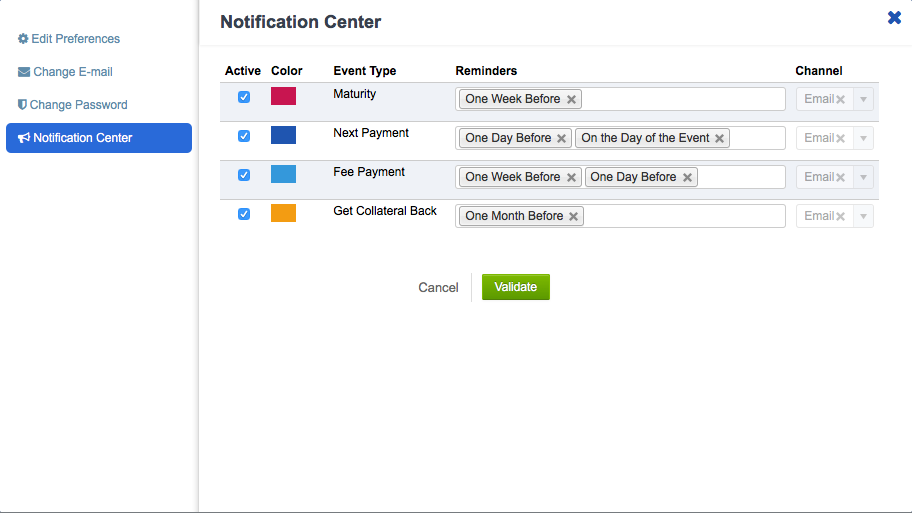 Once all settings are defined, you can directly access the desired transaction to configure a relevant event with specific characteristics.