The Accrued Interest with Payment Date indicator works similarly to the Accrued Interest indicator, but takes also into account the payment date to compute the accrued interest amount.
Note: This indicator is only available for spot reports.
If the previous payment date is later than the selected market date, the amount includes both the previous and current accrued interests.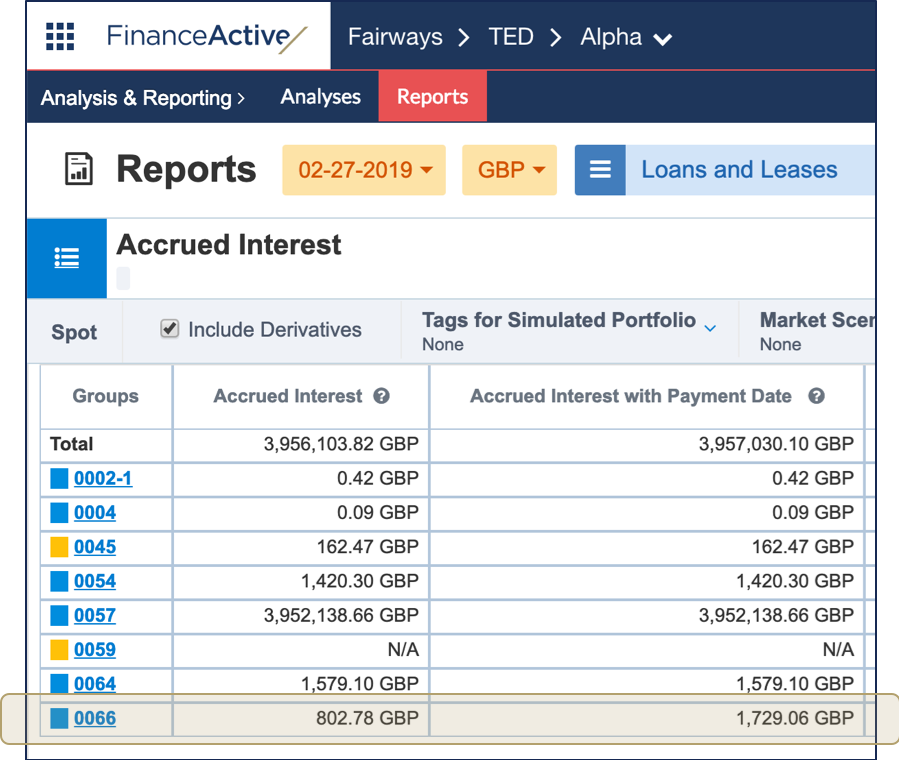 The Accrued Interest with Payment Date (transaction currency) indicator is also available.

This indicator only applies to payments in arrears. N/A displays for transactions with payments in advance.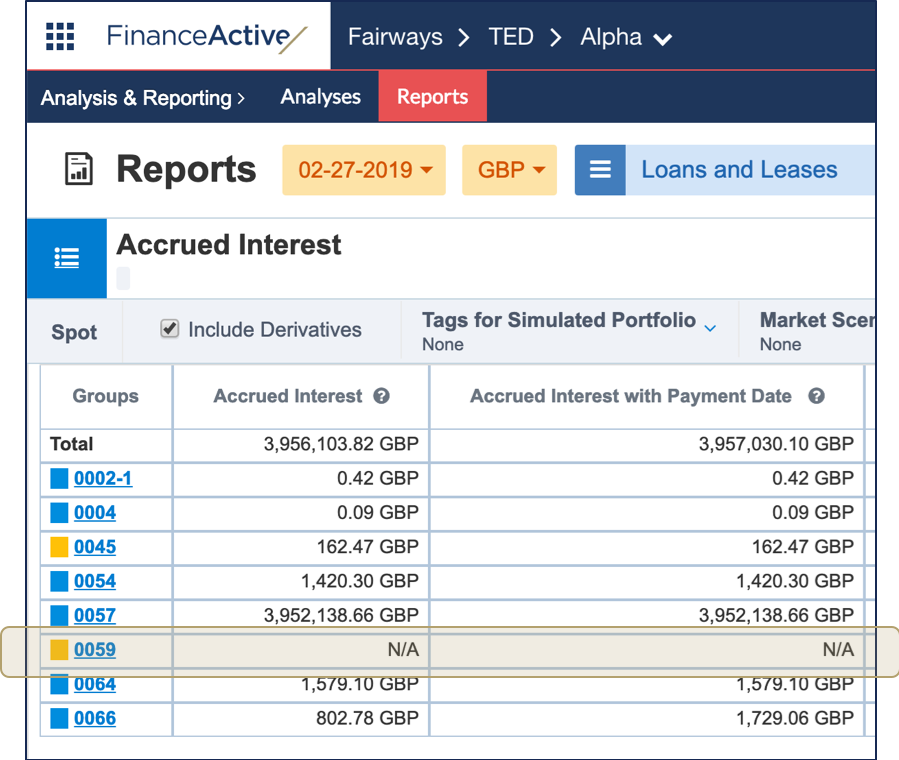 Note: See Debt Indicators for more details.