The Prepaid Expenses indicator displays the interest amount of a transaction at a specific market date. If the market and interest payment dates are different, Fairways Debt computes a pro-rata amount, based on the next interest amount.
Note: This indicator is only available for spot reports.
The Prepaid Expenses indicator applies to those transactions with interests paid in advance (in advance interest payment) and leases with rent paid in advance:
Standard loans
Subsidy loans
Credit facility drawings
Leases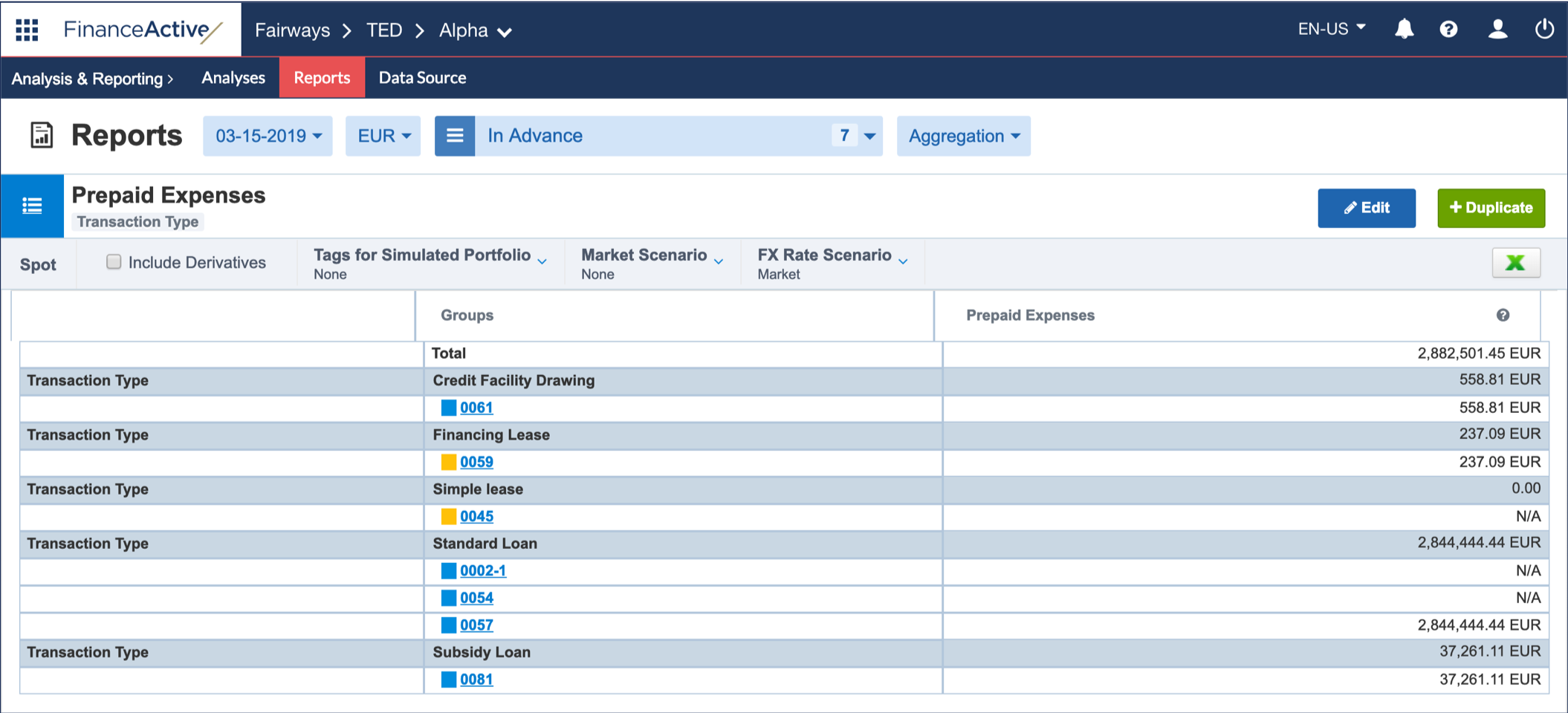 N/A displays for transactions outside of the scope, e.g. transactions with In Advance Interest Payment disabled or leases with rent paid in arrears.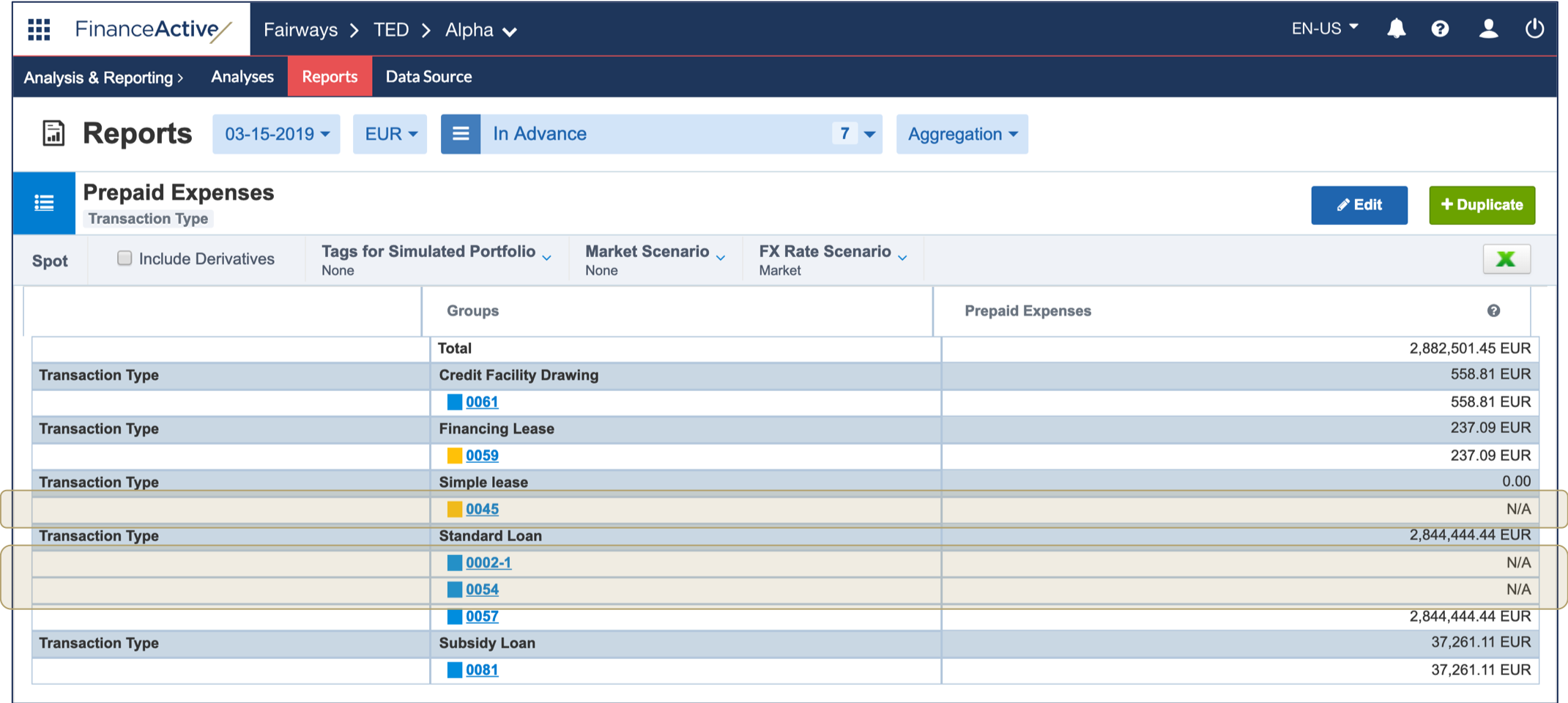 Note: See Debt Indicators for more details.