When you log in to Fairways Debt, a popin displays and invites you to try the new filter.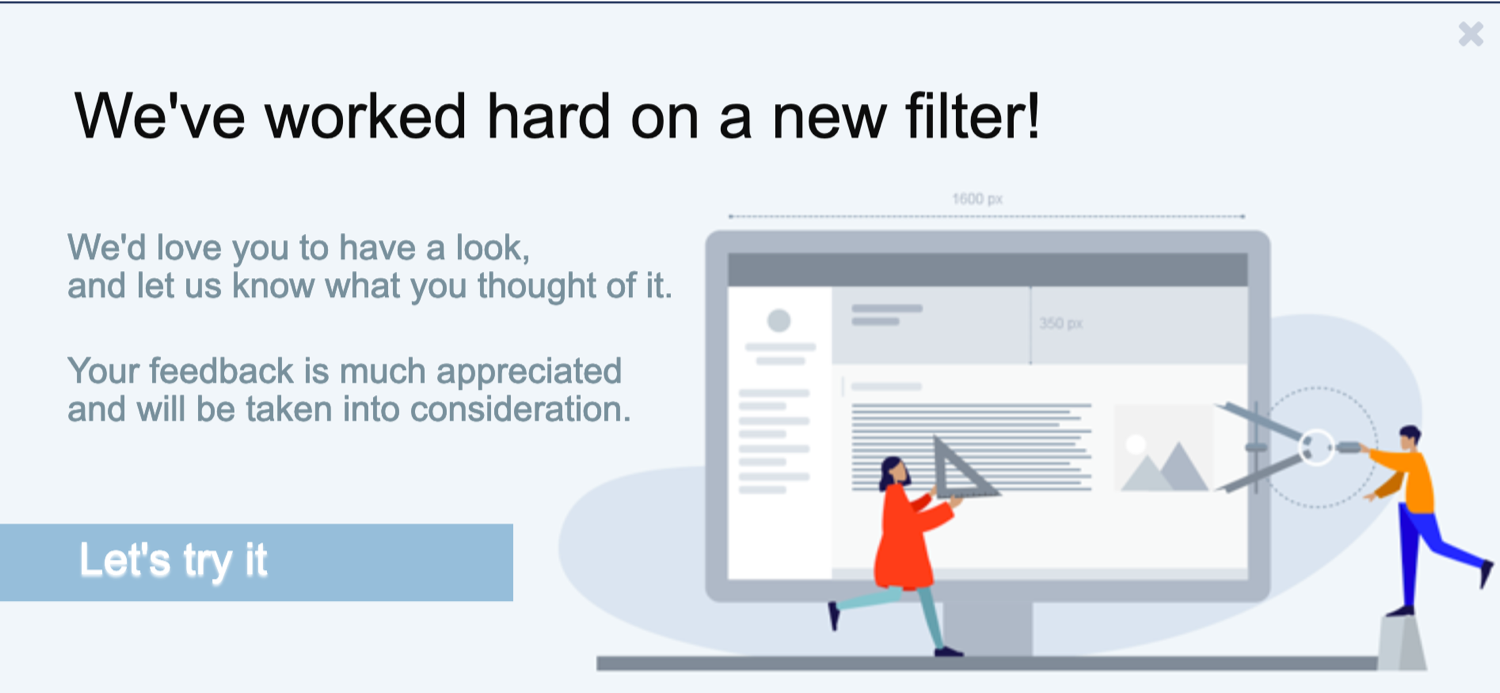 You can still close the invite and test the filter later: just log in to Debt & Derivatives and click the banner What's New, which will take you to a mock-up where you can try out the new filter.

Don't hesitate to let us know what you think about it!