You can now select the frequency of the Financial Risks analysis:
Monthly
Quarterly
Biannually
Annually
Note: This frequency only applies to the first year. The annual frequency applies from the second year.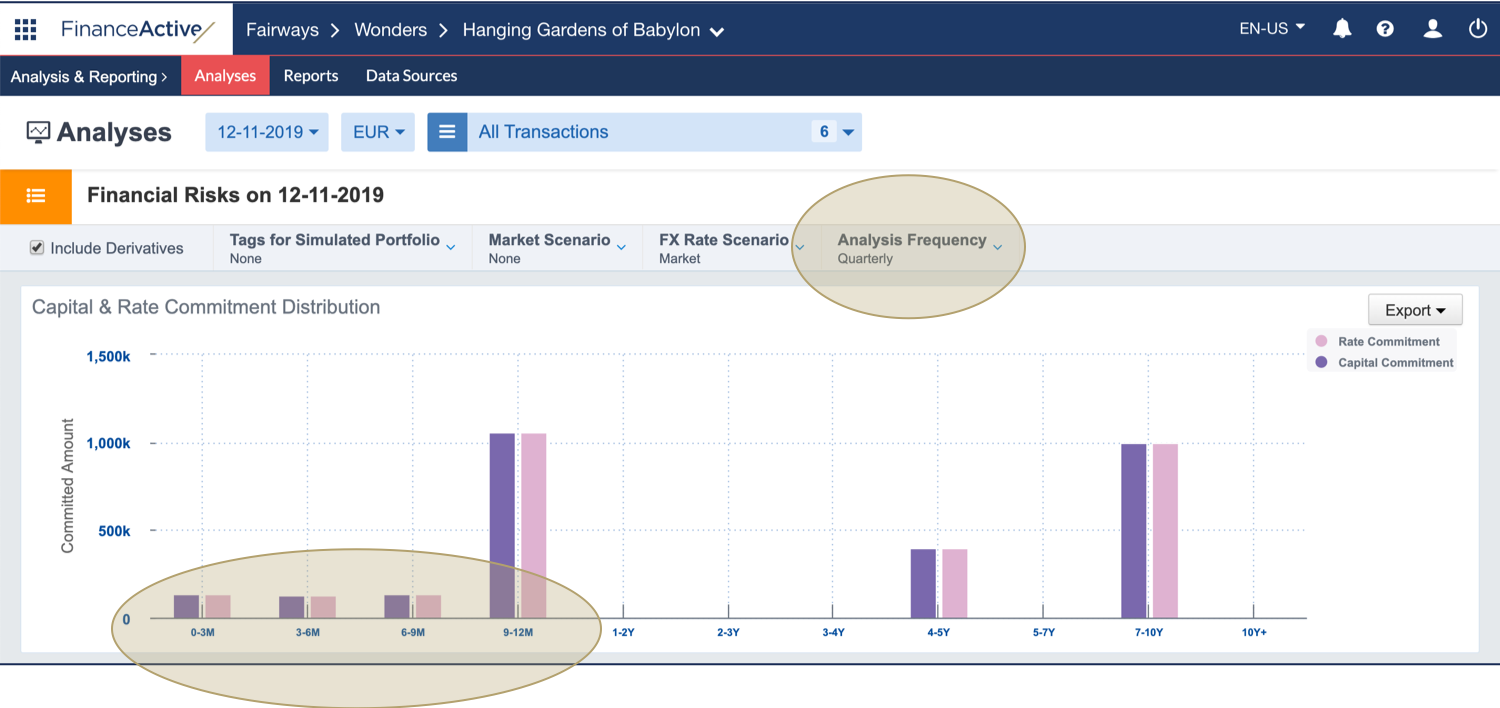 See Financial Risks: Capital and Rate Commitments and Financial Risks: Capital, Rate and Margin Commitments for more details.