You are used to exporting the schedules of borrowers and lenders of a facility agreement, one by one.
Now, you can also export all of them in one click.
Click Actions > Export Data > Export All Schedules.

A schedule by borrower/lender and by tranche displays in each tab of the Excel file.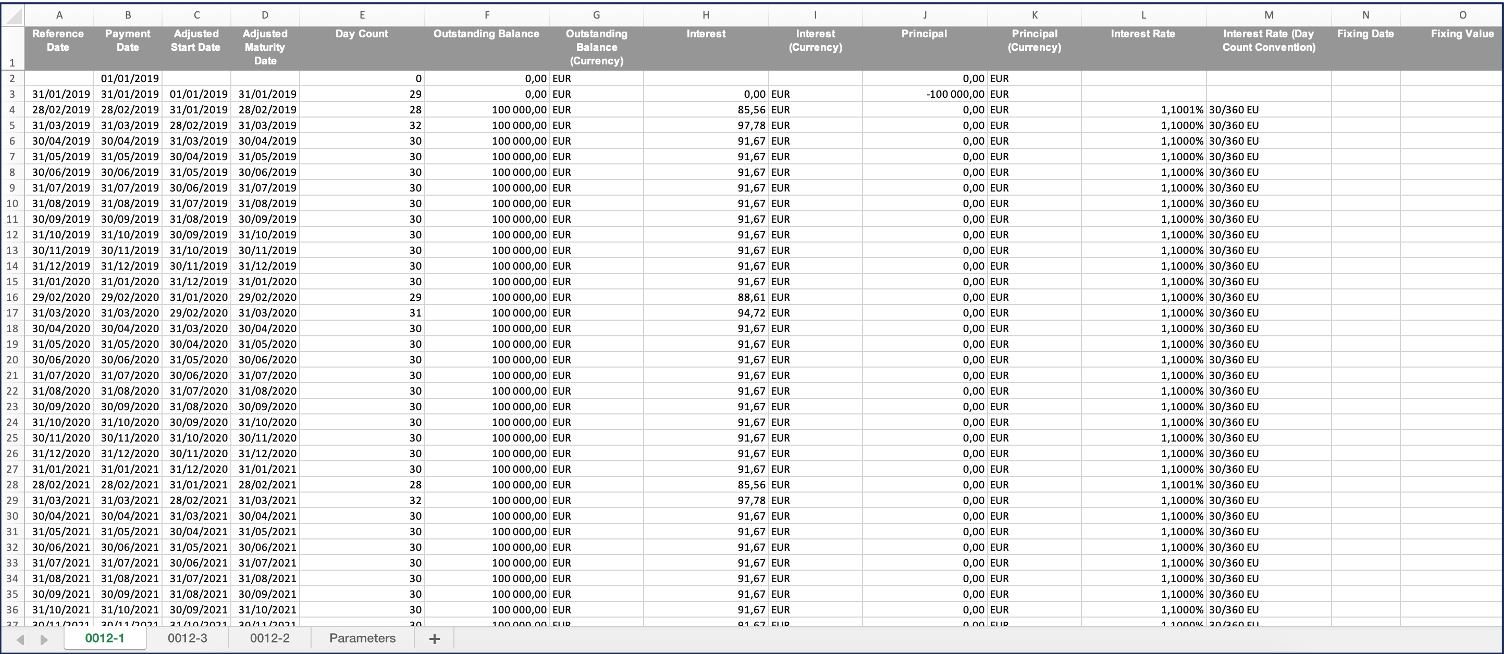 See Create a Facility Agreement for more details.