When adding a periodic fee to caps or floors, you can now select a third calculation type:
Percentage of Outstanding
The fee amount is calculated using a percentage of the outstanding notional amount.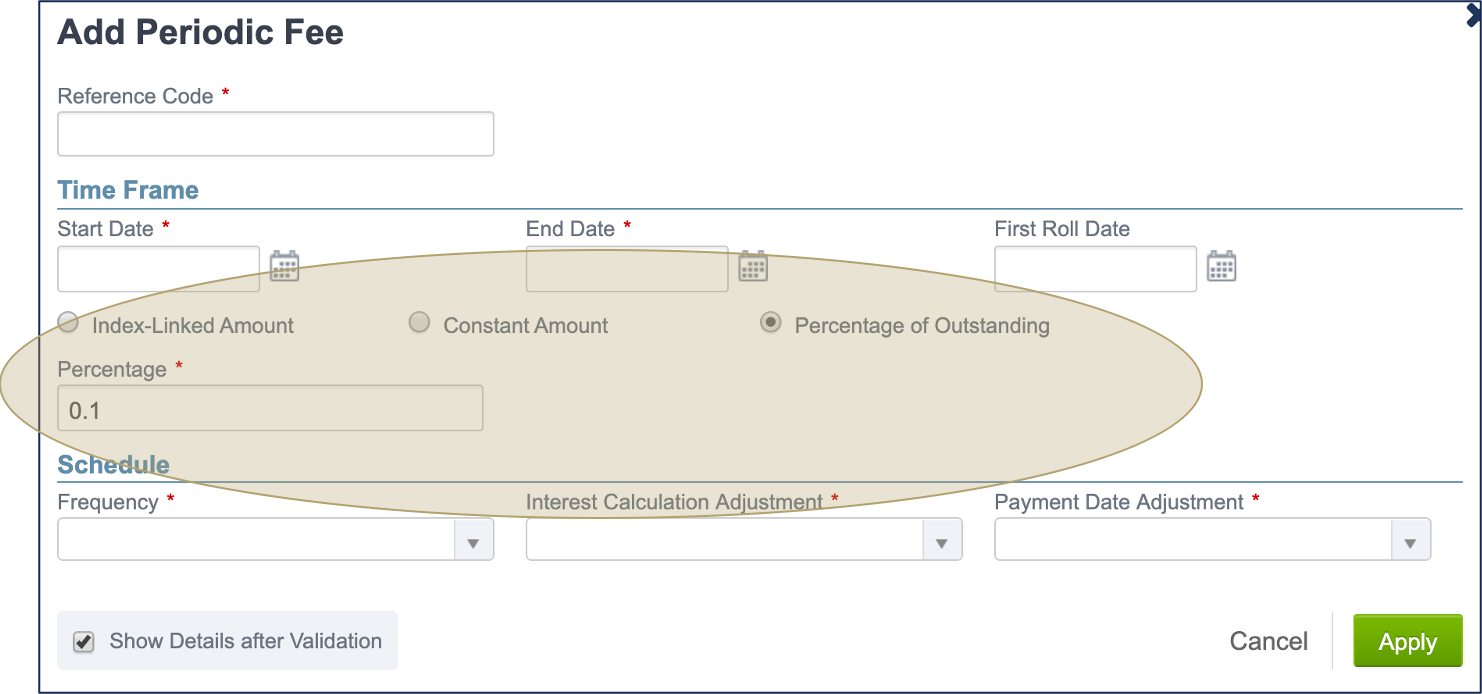 In this example, the fee costs 0,1% of the outstanding balance.

See Add a Periodic Fee for more details.