We have developed a new life cycle action for standard loans: transaction refinancing.
For example, you have an outstanding standard loan but a better rate comes up, so you may want to refinance that loan with a new one.
The refinancing form automatically fills out with the data of the loan being refinanced. You can, of course, edit this data.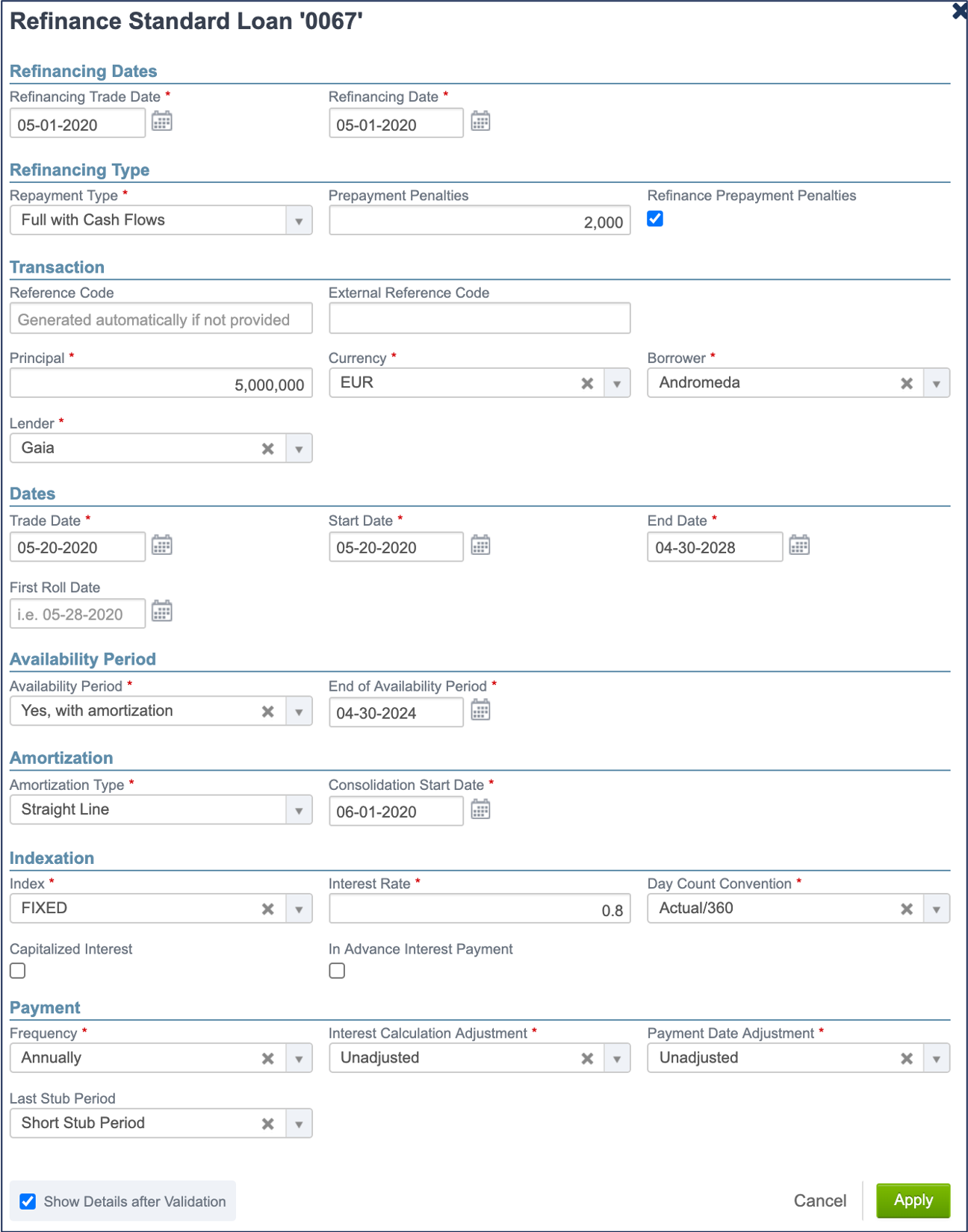 The refinancing loan remains associated with the refinanced loan.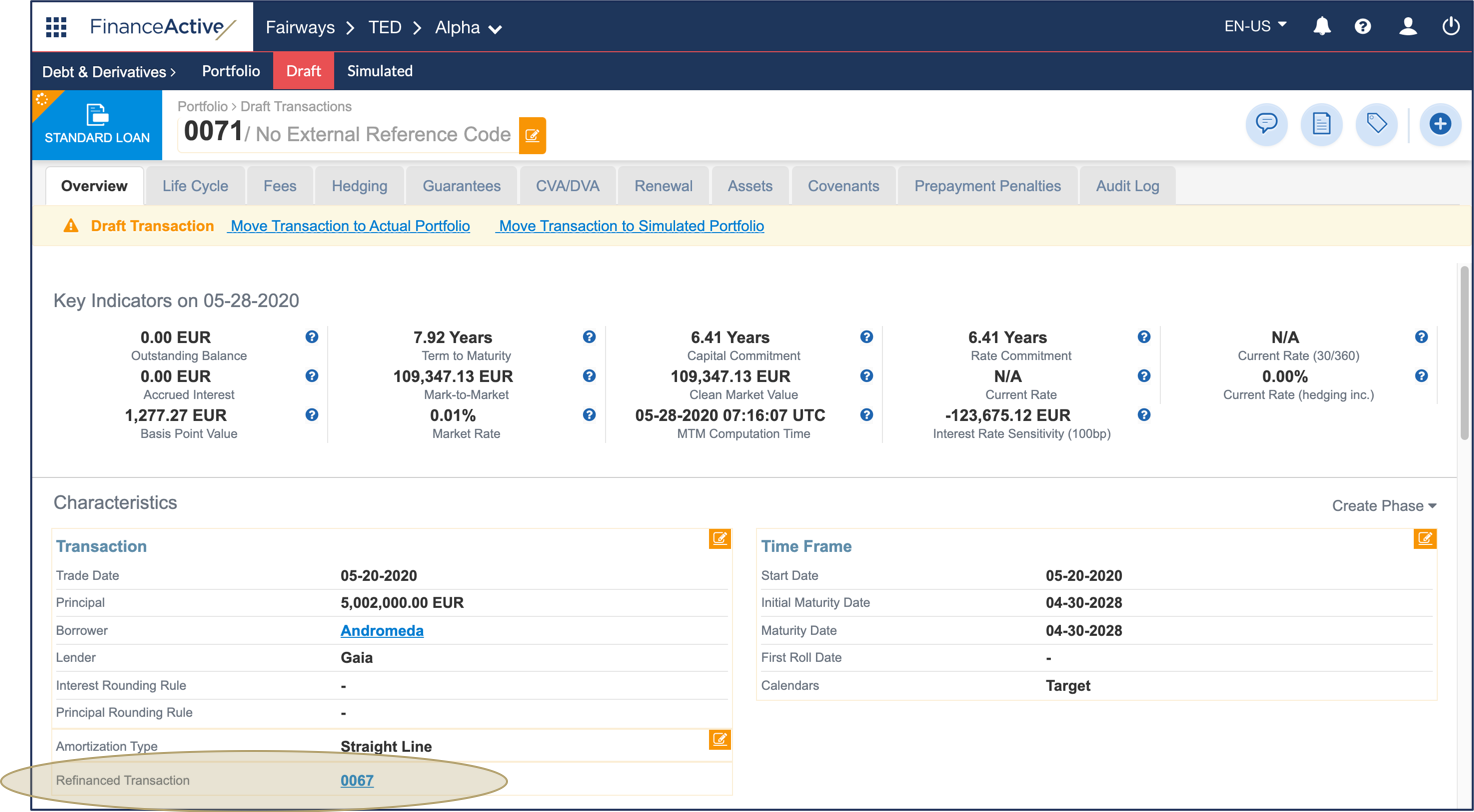 The refinanced loan matures with two actions in its life cycle: the repayment and the refinancing.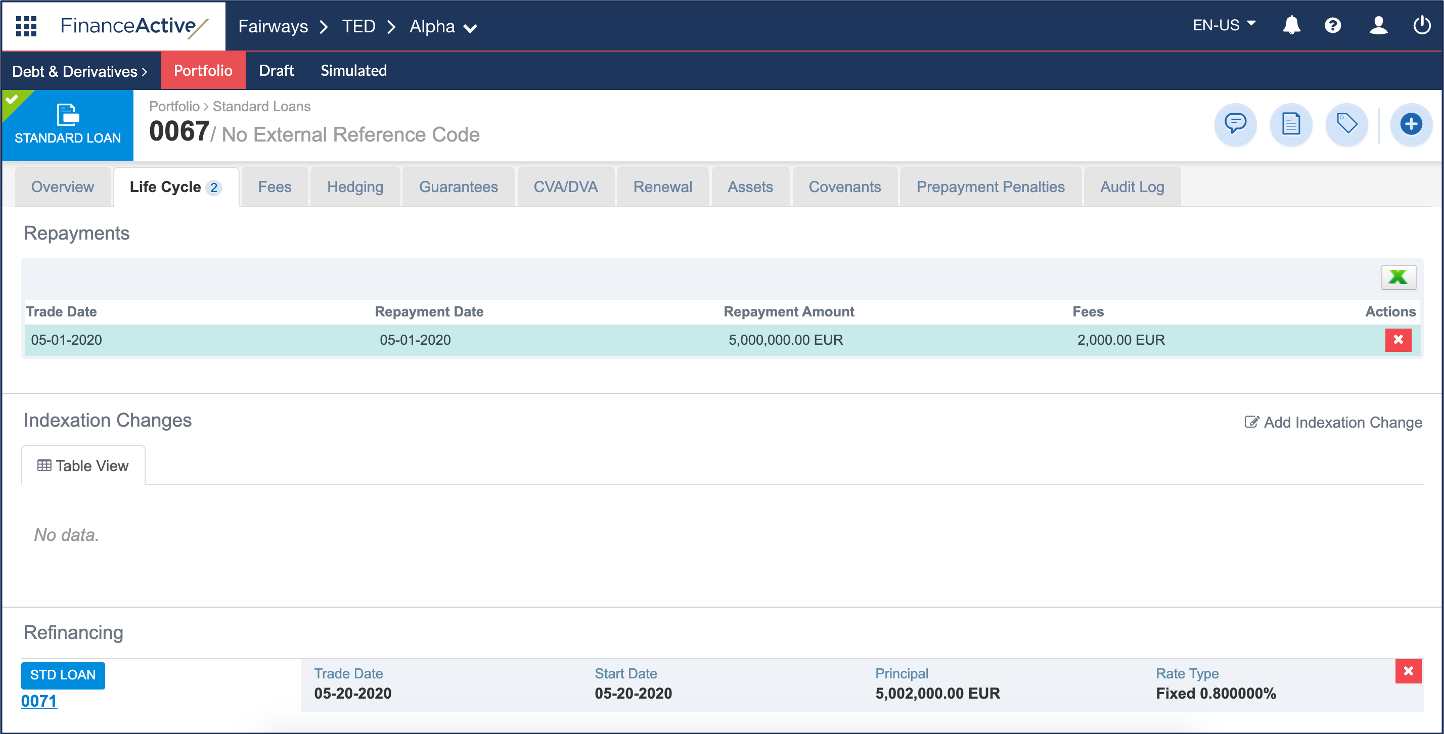 See Refinance a Transaction for more details.