When manually adding payments to the schedule of a manual loan in Fairways Debt, you were used to fully amortizing the principal.
Fully amortizing the principal is now no longer required to save the payment schedule, but a warning displays to inform you.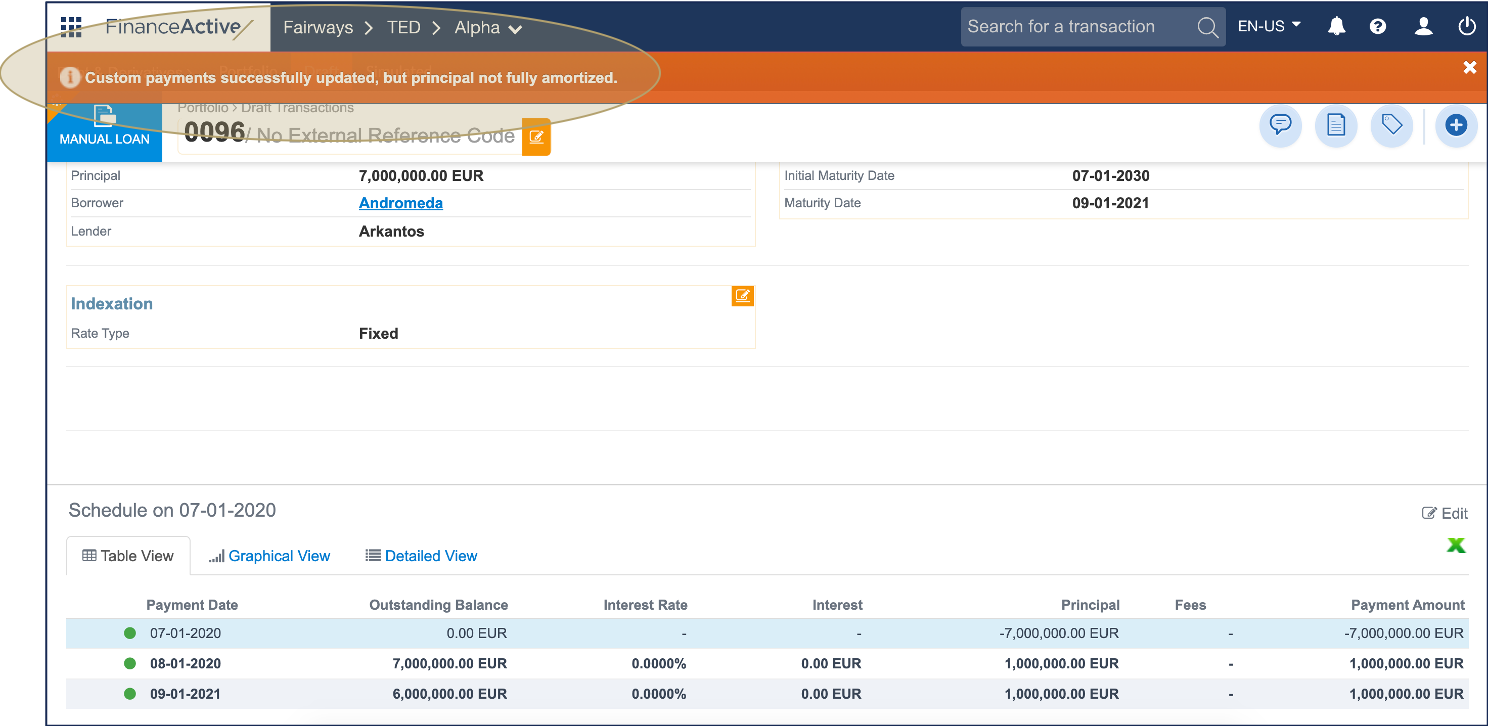 See Add Payments to a Manual Loan for more details.