You have been refinancing standard loans in Fairways Debt for a couple of months.
Now, you can also refinance CDC loans. You can either refinance a CDC loan with a standard loan or another CDC loan.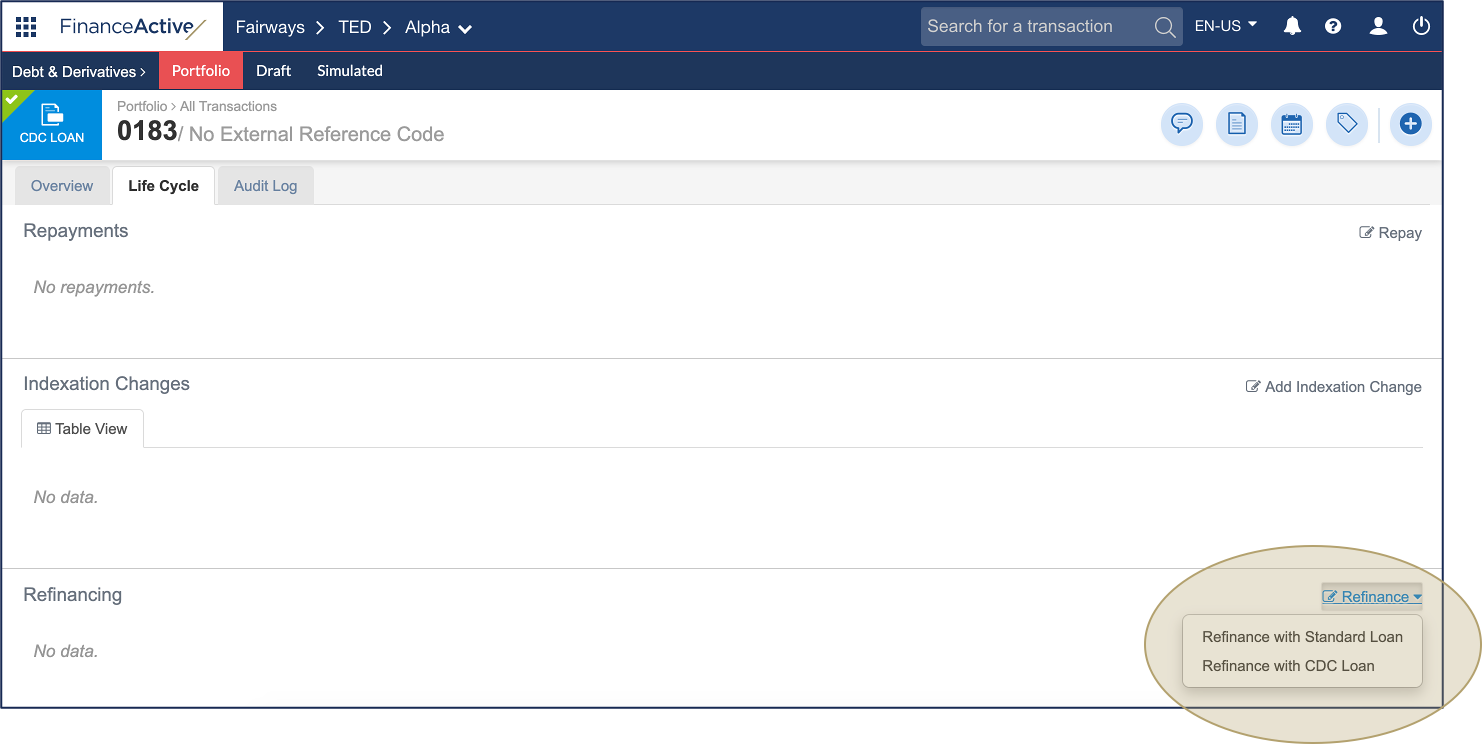 When you refinance without cash flows, a tooltip now displays beside the repayment in the refinanced transaction schedule.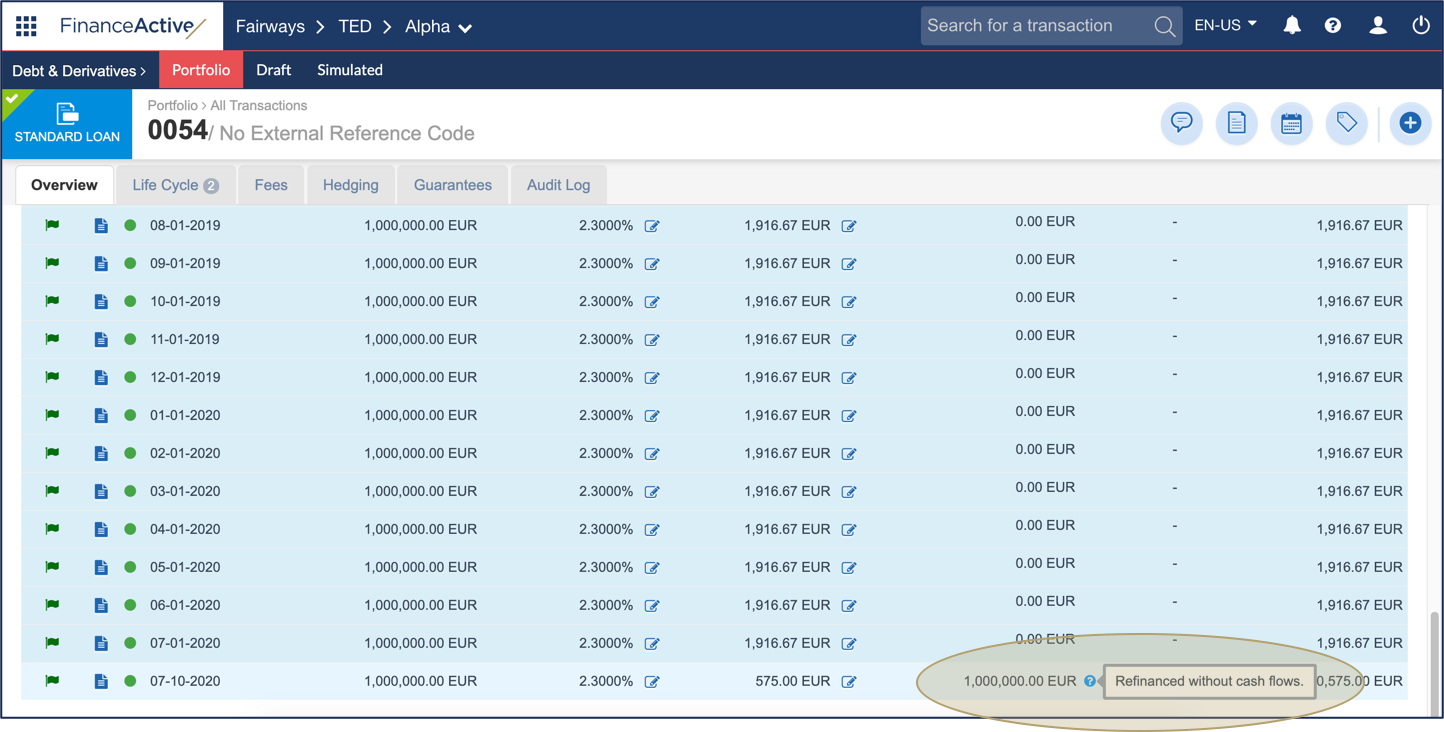 See Refinance a Transaction for more details.