When creating municipal commercial papers (MCP), you used to select a lender that you have created in Fairways Debt.
If your MCP can be issued directly to the capital market, you can now also select Market, a hardcoded counterparty defined in the system.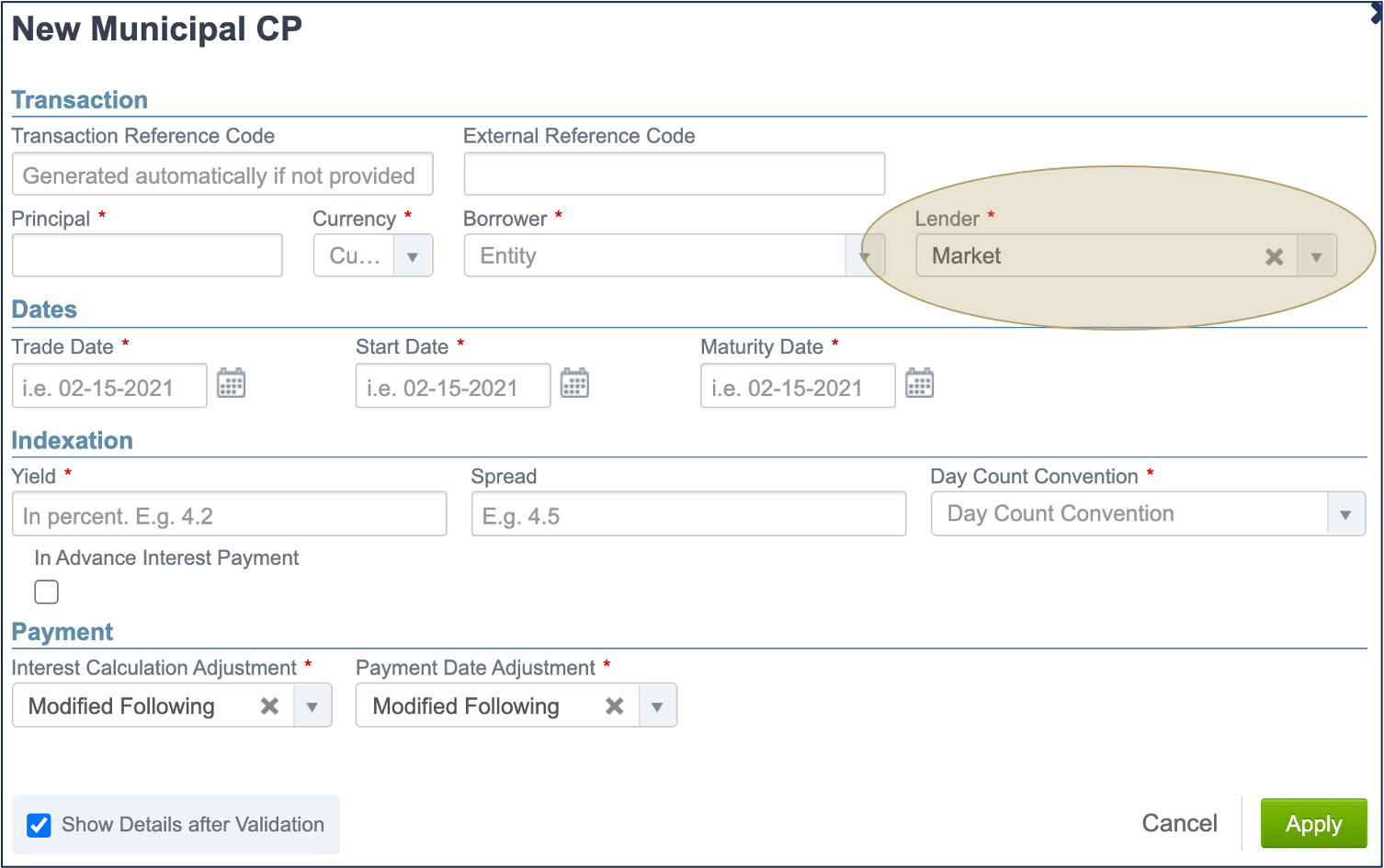 See Create a Municipal Commercial Paper for more details.