We are added three enhancements for collaterals!
First, in the collateral tab, instead of having only one revision date, you can now see its first revision date and its next revision date.

Then, when reporting, you can now either view the guarantee and its collateral as one transaction (as usual) or view the details of each collateral.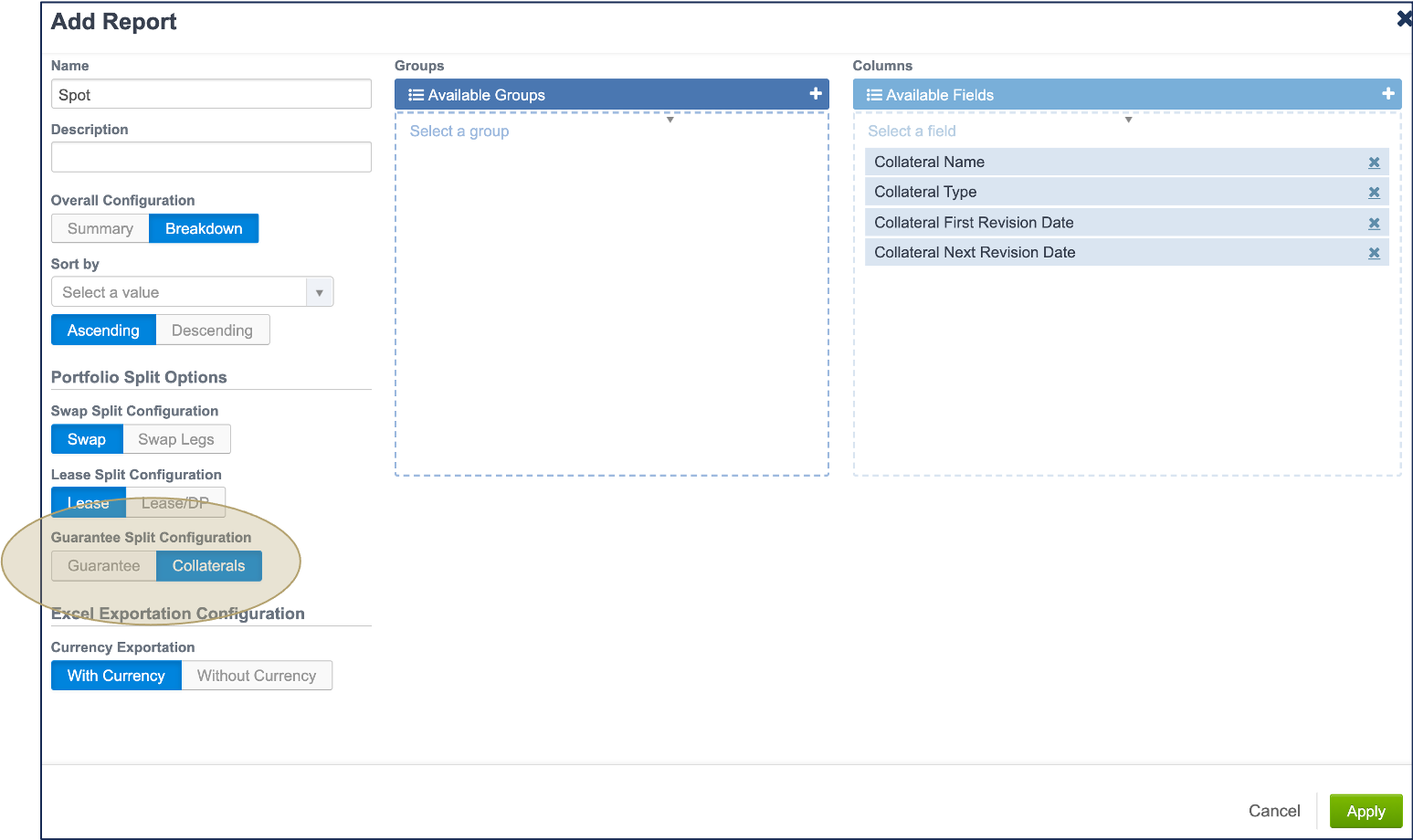 Finally, we added 4 indicators related to collaterals:
Collateral Name
Collateral Type
Collateral First Revision Date
Collateral Next Revision Date