You can now group third parties.

Grouping third parties enables you to use the Counterparty / Group indicator in reports.
Counterparties (third parties) belonging to a group display in that group, e.g. Elysion displays in the Gaia group.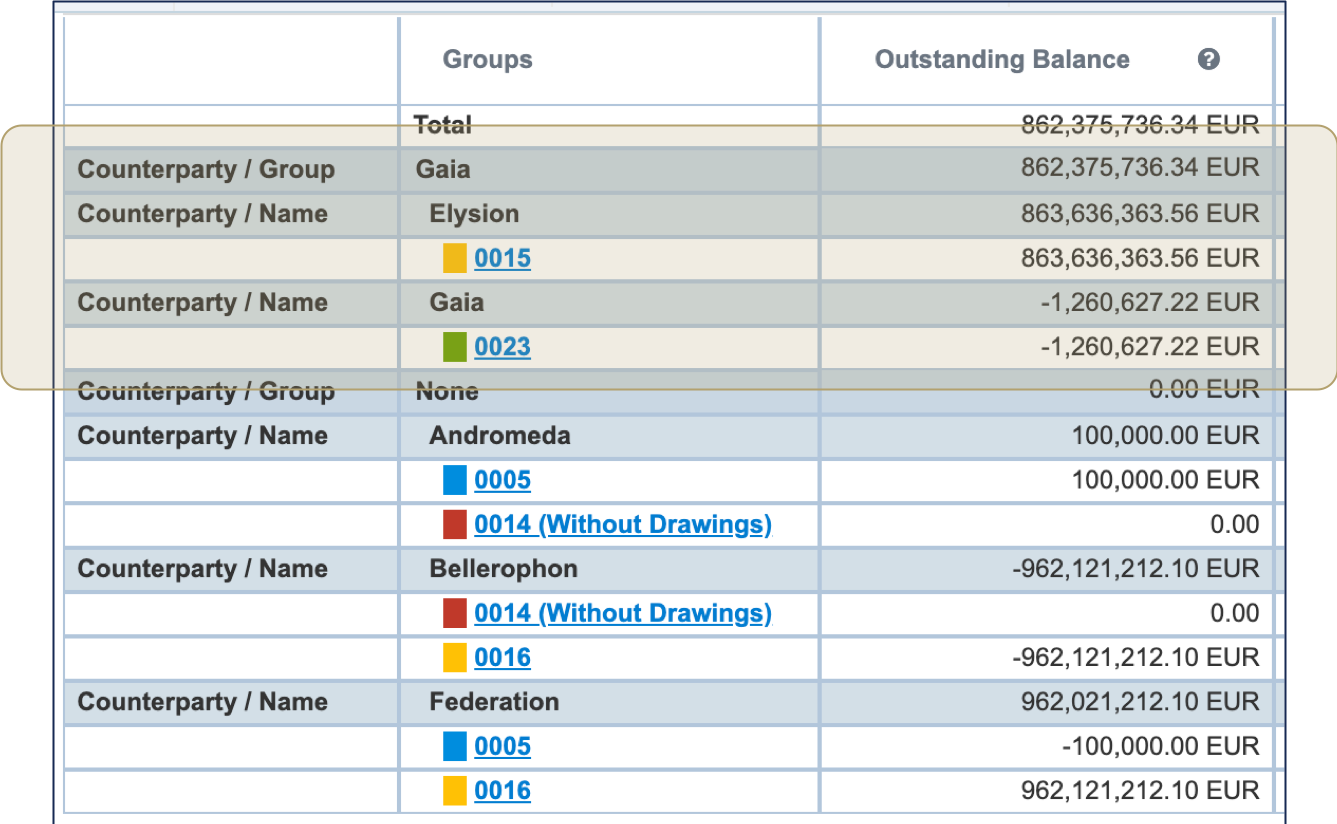 Counterparties belonging to no third party group display in the None group.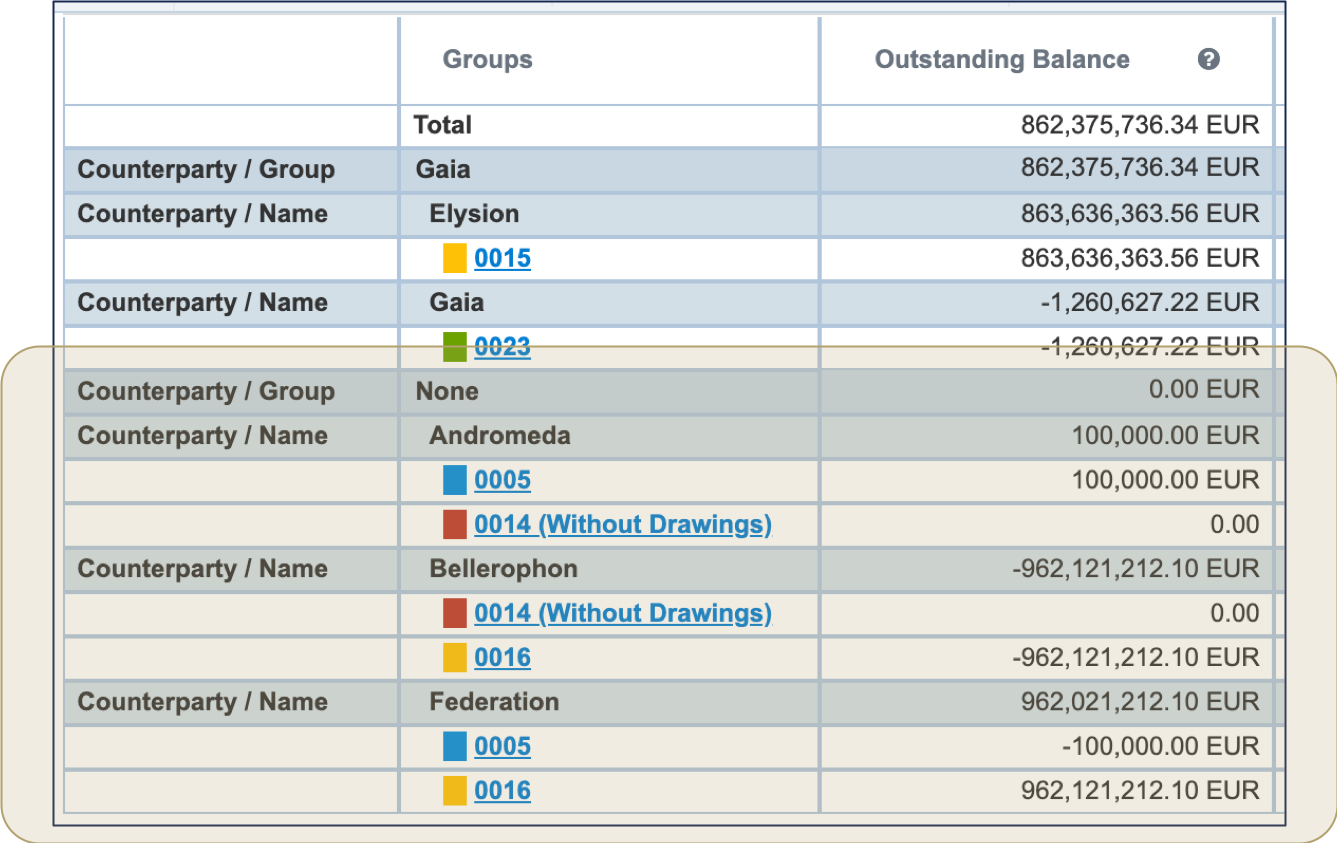 See Create a Third Party and Add Third Parties to a Third Party Group for more details.