Fairways Debt now supports a new life cycle action: deferment.
This action enables you to postpone the payments and/or interest for a specific period. You can select how the deferment affects the amortization of the standard loan, and how the interest is paid.
For example, the deferment period starts from 1 April 2020 and ends on 1 June 2020.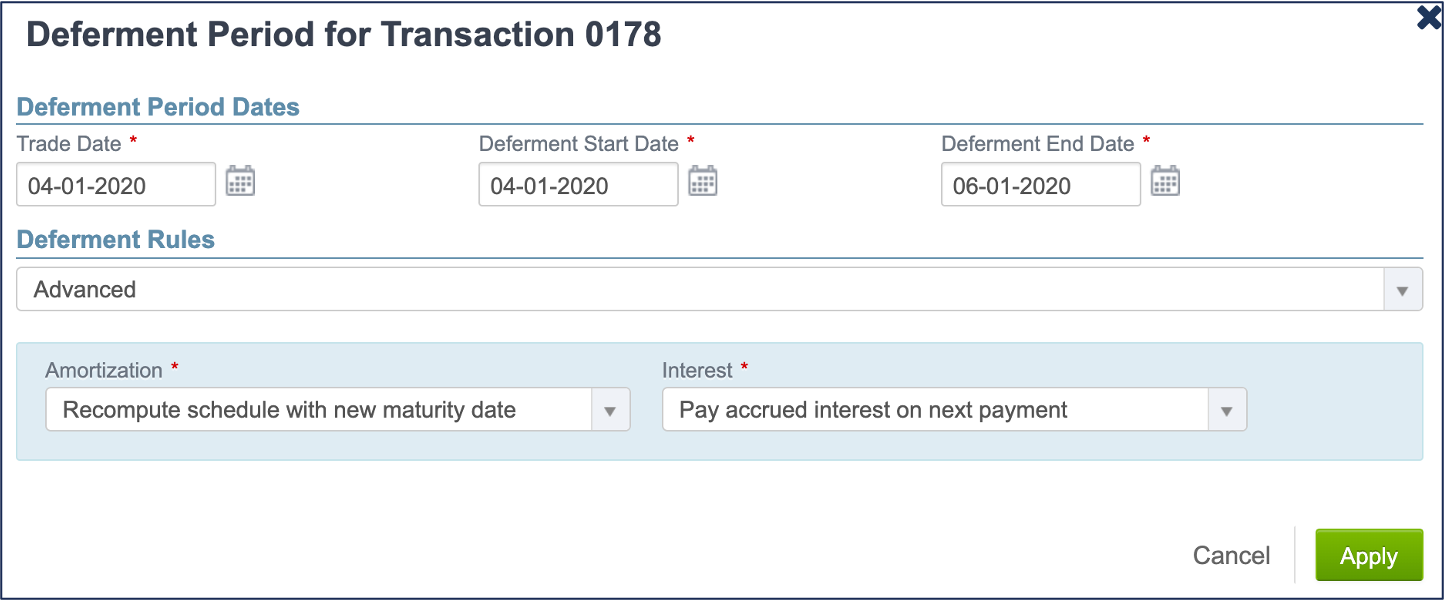 The deferment applies to the transaction schedule, we can see no payment is due in the deferment period.

See Defer a Transaction for more details.