You have been recently deferring payments of individual standard loans.
You can now also bulk defer payments of standard loans.
Similar to the life cycle action:
Enter the trade, start, and end dates.
Select the amortization and interest rules.

The transaction life cycles and schedules update.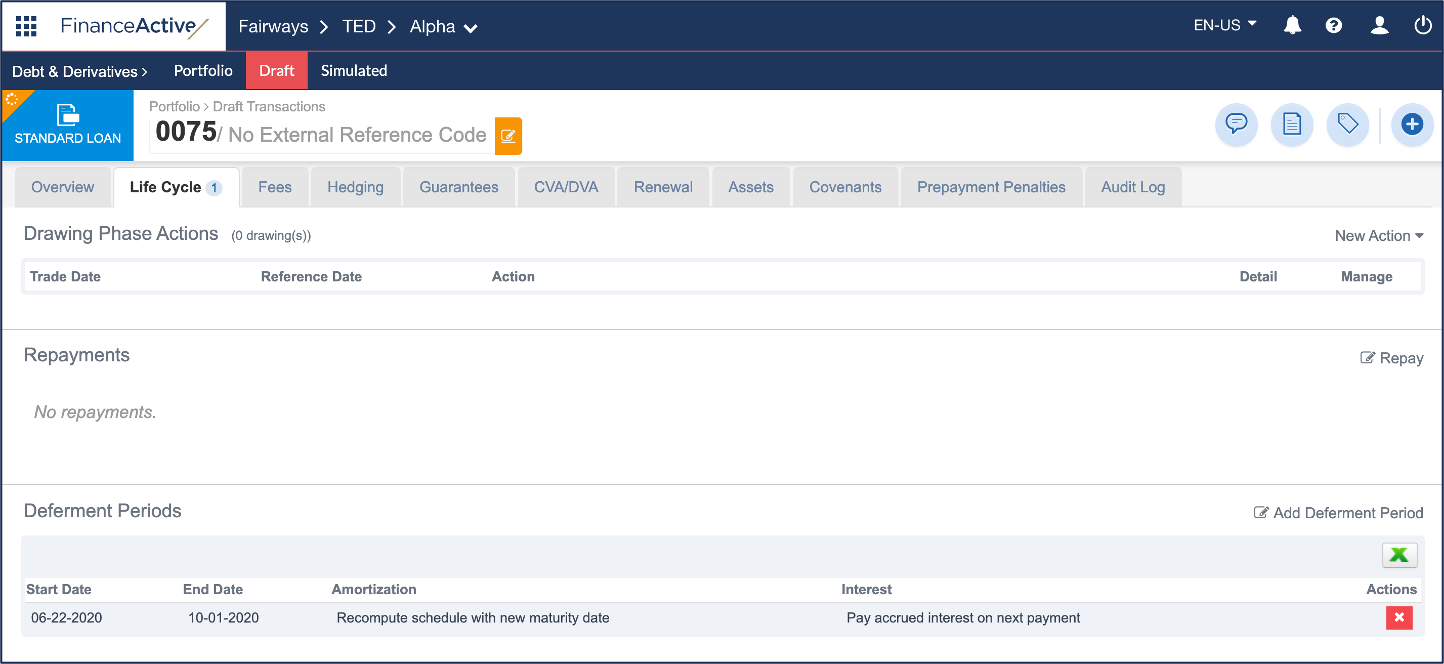 See Bulk Edit Transactions for more details.