Covenants in Fairways Debt are agreements specifying actions and thresholds that the borrower must perform and respect. Covenants protect lenders when borrowers do not meet their requirements.
The Covenants analysis shows different scenarios applied to the organization entities.
Prerequisite
Log in to your Fairways Debt account, e.g. https://login.financeactive.eu, and select a customer account, if relevant.
Navigate to

Applications

 >

Analysis & Reporting

>

Analyses

.
Click

Covenants

.
In this example, we log in to the Main City account.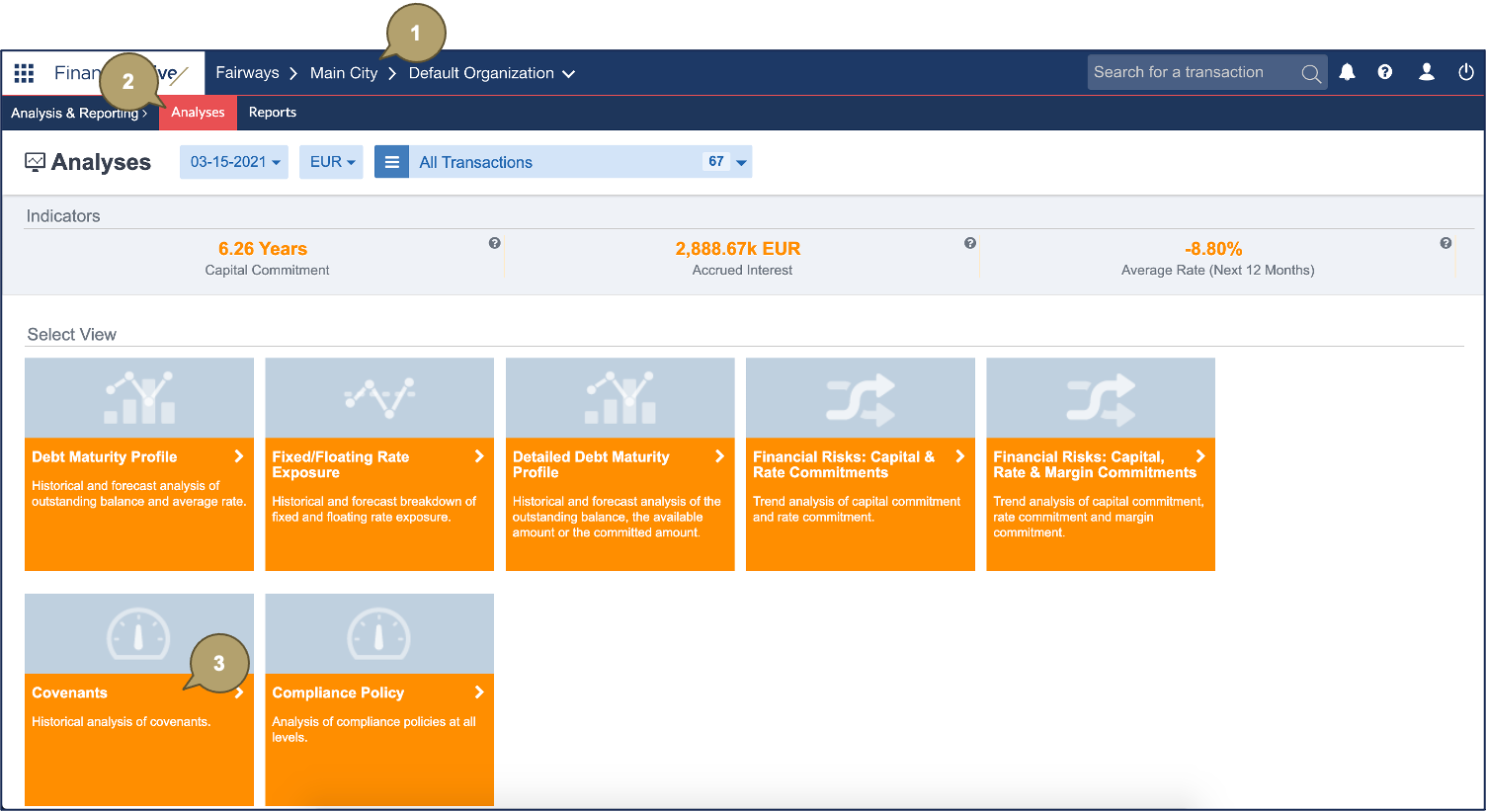 Configure the analysis settings to display relevant data.
| Field | Description |
| --- | --- |
| Market Date | Analysis date. |
| Currency | Currency in which the analysis data displays. |
| Entities | Filter data by entity. |
| Scenario | Apply a simulation using different metrics. |