Covenants in Fairways Debt are agreements specifying actions and thresholds that the borrower must perform and respect. Covenants protect lenders when borrowers do not meet their requirements.
The Covenants analysis shows different scenarios applied to the organization entities.
Prerequisites

Contact your Finance Active consultant to:
Log in to your Fairways Debt account and select a customer account, if relevant.
Navigate to

Applications

 >

Analysis & Reporting

>

Analyses

.
Click

Covenants

.
In this example, we log in to the Main City account.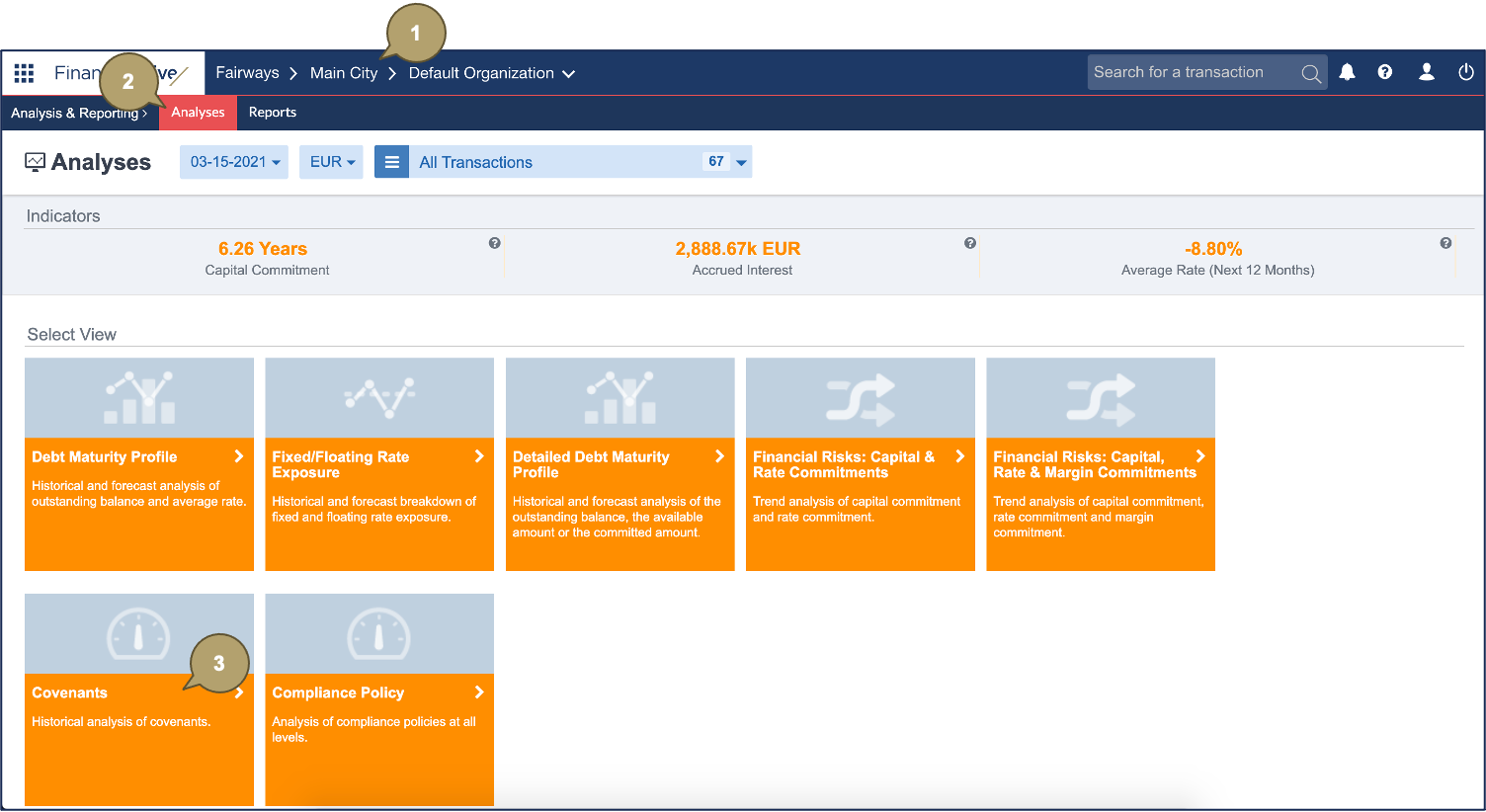 Configure the analysis settings to display relevant data.

Note: The analysis date and currency cannot be edited. This analysis is carried out at the current date and in the account currency. However, it is possible to set a date value earlier or later than the current date using the calendar from the Covenant Computation Date filter.