Lay out your application in order to match the environment. Panels are at the very core of our applications, as they structure the layout.
Basic
The basic layout structure can be made of three panels:
The central panel contains the main items of the application.
The left panel usually holds items related to quick filters.
The right panel can display extra details with some clickable items.

Behavior
The behavior of the side panels changes depending on the size of the screen.
Simple
The side panel slides from the side of the page and squeezes the main content to fit in the screen right beside it.

Action Menu
The action menu enables users to quickly access the main actions of the application. It takes shape as a panel on the right that displays, without sliding, on the top of the application.

Three-Quarter
Used when triggering either state of a single criterion.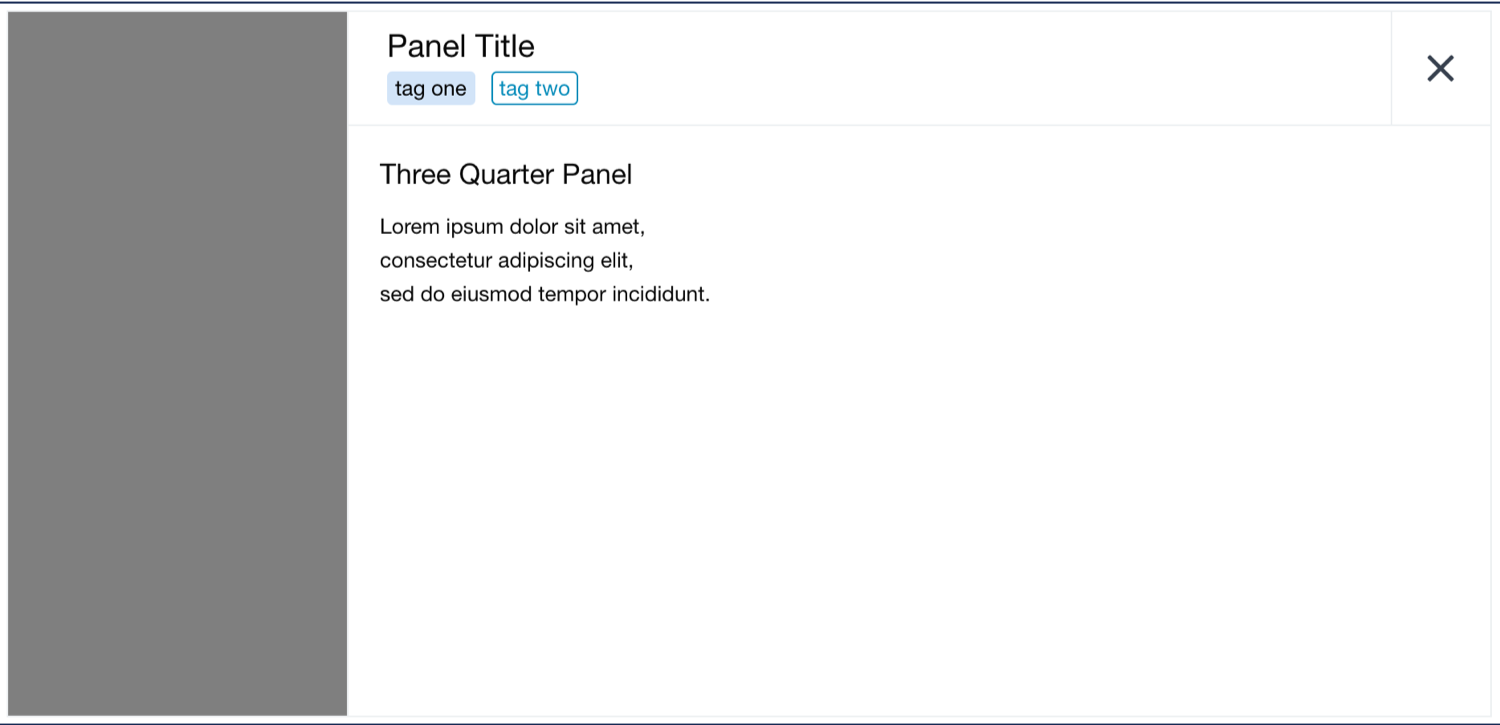 These three-quarter panels use modals. See the Components of the Design System for more details.
See Finance Active's Design System for more details.