Hedging in Fairways Debt presents the relationship of the actual debt and the risk hedging transactions.
The Macro-Hedging Coverage analysis compares the hedgeable amounts and the amounts that can be hedged, i.e. the outstanding notional amounts and the outstanding balance amounts.
Prerequisites

Contact your Finance Active consultant to:
Log in to your Fairways Debt account and select a customer account, if relevant.
Navigate to

Applications

>

Analysis & Reporting

>

Analyses

.
Click

Macro-Hedging Coverage Analysis

.
In this example, we log in to the Main City account.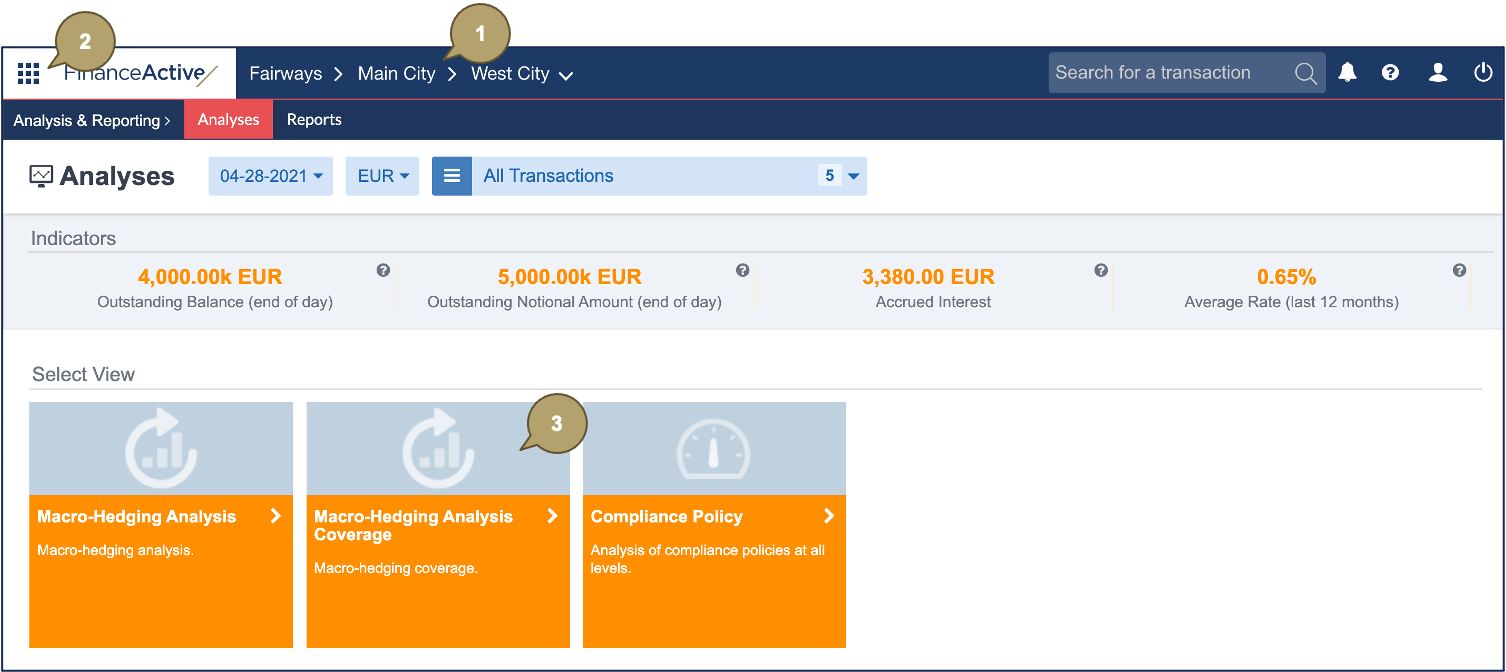 Configure the analysis settings to display relevant data.
| Field | Description |
| --- | --- |
| Market Date | Analysis date. |
| Currency | Currency in which the analysis data displays. |
| Transactions | Refine to include relevant transactions in the analysis. |
| | Display data following a period. |
| Tags for Simulated Portfolio | Filter by tag(s) applied to the simulated portfolio. |
| | Simulate how data would look based on different values. |
| FX Rate Scenario | Apply a simulation using custom Forex rates. |

The analysis displays with the relevant data.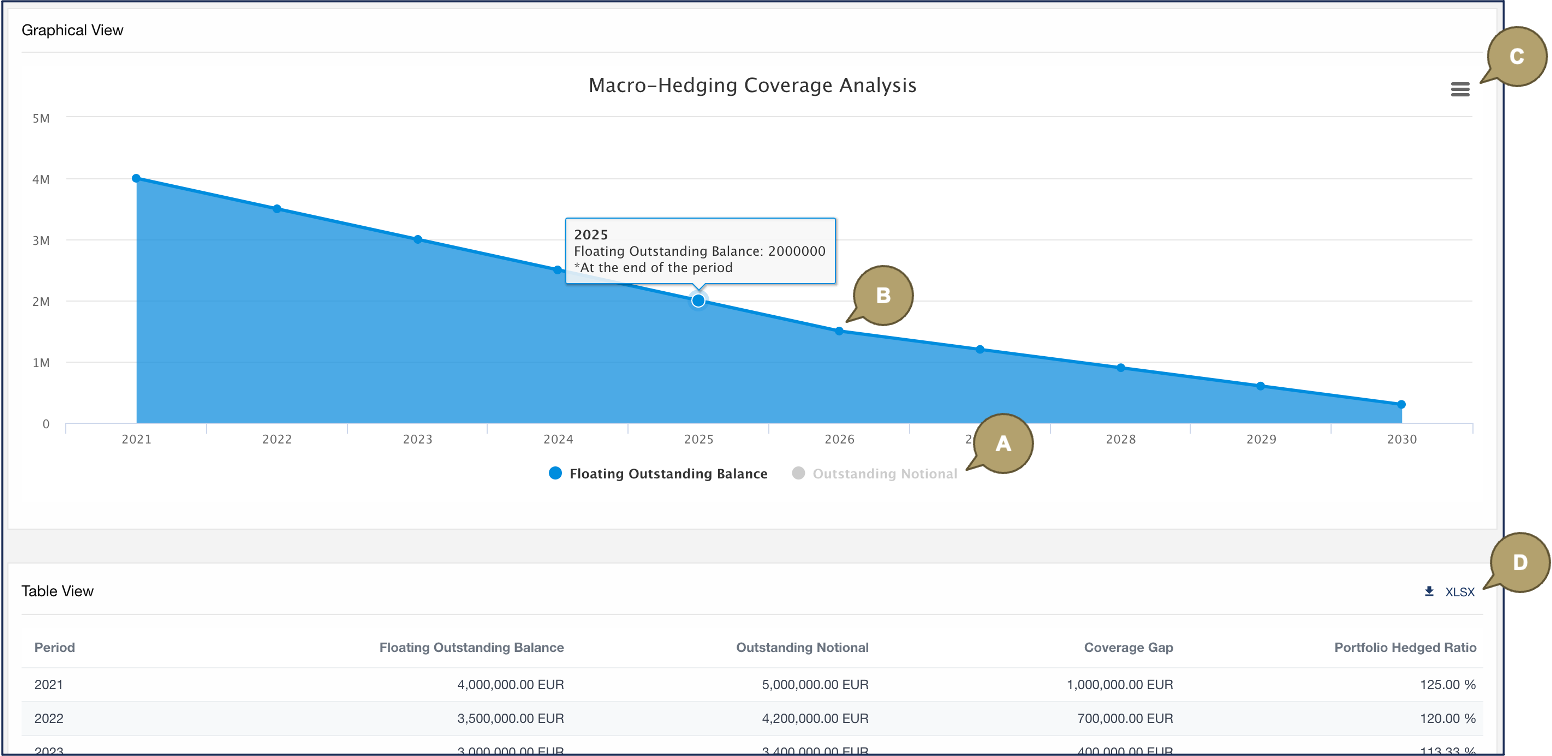 #

Description

A

Filter the data to display:

The criterion is colored: the graph includes the data matching the criterion.
The criterion is grayed out: the graph excludes the data matching the criterion.

B

Hover over a data to display its details.

C

Download the graph to another format, e.g. PDF.

D

Export the table data to Excel.
Time Display

Complete the form with all relevant details.

Field

Description

Frequency

Period frequency.

Note: Different fields display depending on the selection.

Start Date

Start date of the period.

End Date

Note: This field only displays for the Daily frequency.

End date of the period.

Year Count

Note: This field only displays for the Monthly, Quarterly, Triannually, Biannually, and Annually frequencies.

Period length.

Click

Apply

.