Hedging in Fairways Debt presents the relationship of the actual debt and the risk hedging transactions.
Log in to your Fairways Debt account and select a customer account, if relevant.
In this example, we log in to the Main City account.
Navigate to

Applications

 >

Debt & Derivatives

.
Click a hedged transaction to open its profile.

Navigate to

Hedging

.

The hedging overview displays.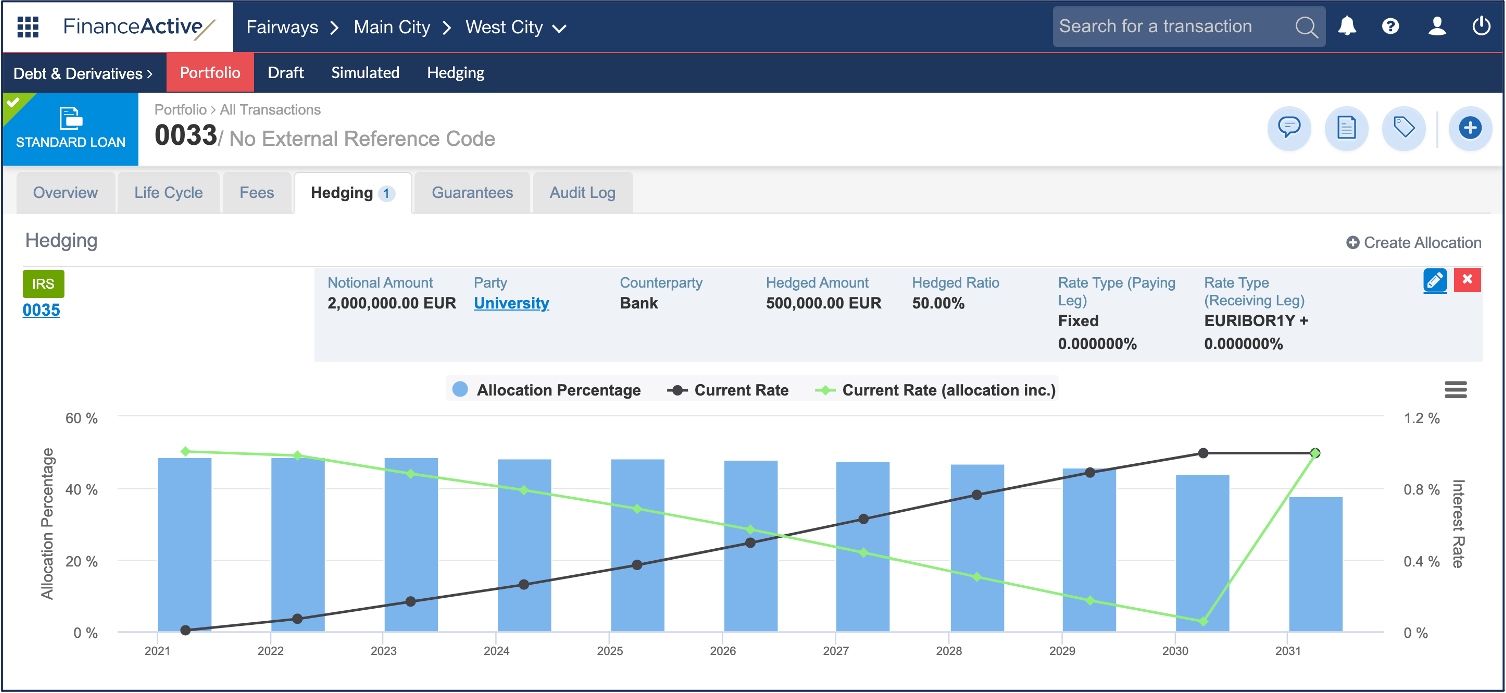 Indicator

Description

Current Rate

Current interest rate of the hedged transaction.

Current Rate (allocation inc.)

[Notional Amount * (Current Rate + Interest Rate (Paid) - Interest Rate (Received)) + Current Rate * (Principal - Notional Amount)] / Principal

 

In this example, the current rate including the allocation on 1 April 2022 is 0,98129%.

[Notional Amount * (Current Rate + Interest Rate (Paid) - Interest Rate (Received)) + Current Rate * (Principal - Notional Amount)] / Principal

= [2 000 000 * (0,070 150 + 0 - (-0,45557)) + 0,070 150 * (1 000 000 - 2 000 000)] / 1 000 000

=0,98129%