Hedging in Fairways Debt presents the relationship of the actual debt and the risk hedging transactions.
Log in to your Fairways Debt account and select a customer account, if relevant.
In this example, we log in to the Main City account.
Navigate to

Applications

 >

Debt & Derivatives

.
Click a hedged transaction to open its profile.

Navigate to

Hedging

.

The hedging overview displays.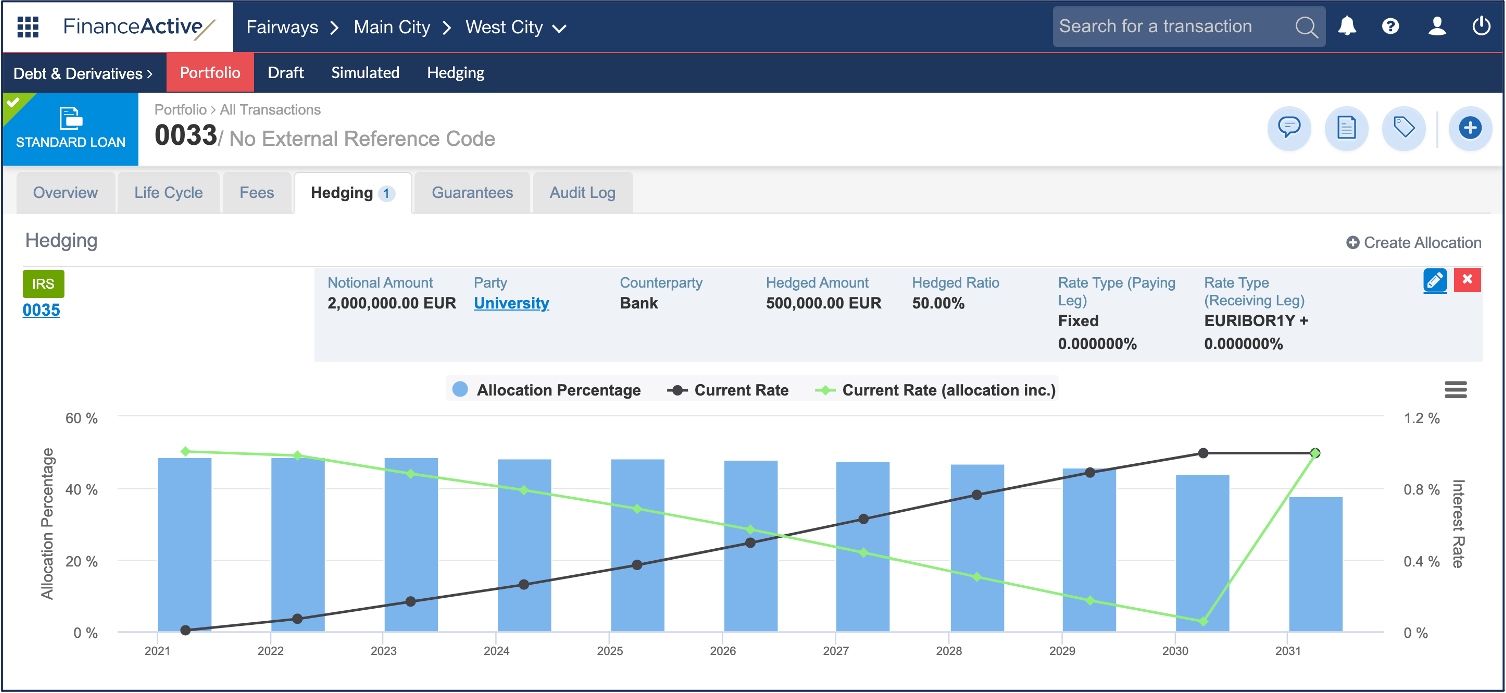 The graph shows the allocation percentage, the current interest rate of the transaction and the current rate including hedging transactions to view the impact of hedging transactions.
Indicator

Description

Current Rate

Current interest rate of the hedged transaction.

Current Rate (allocation inc.)

[Notional Amount * (Current Rate + Interest Rate (Paid) - Interest Rate (Received)) + Current Rate * (Principal - Notional Amount)] / Principal

 

In this example, the current rate including the allocation on 1 April 2022 is 0,98129%.

[Notional Amount * (Current Rate + Interest Rate (Paid) - Interest Rate (Received)) + Current Rate * (Principal - Notional Amount)] / Principal

= [2 000 000 * (0,070 150 + 0 - (-0,45557)) + 0,070 150 * (1 000 000 - 2 000 000)] / 1 000 000

=0,98129%